Welcome to Activity Village!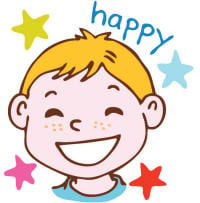 Parents, grandparents, carers and teachers - thank you for visiting! We have thousands of colouring pages, kids crafts, educational resources, puzzles, printables of all sorts, worksheets, sudoku for kids and lots more fun, free activities for kids! Please stay a while and explore... we love to help you keep kids busy!
Activity Village offers teachers, parents and children from all over the world well over 10,000 pages of free children's activities - simply look around, enjoy, and print! We cover many popular children's topics, the main holidays of the year and the seasons too.
Finding Your Way Around
The Main Navigation bar at the top of every page will take you to our major sections and is a good starting point
The Quick Links menu at top left of every page highlights upcoming holidays and seasons and current events
The "New and Featured" box at left will point you to our latest sections
The Search Box at the top right of every page will jump you to whatever you are looking for - if we have it!
Our What's New page will give you new of the latest additions to the site.
And finally, why not join over 225,000 subscribers and sign up for our free newsletter - we send it out every 1-2 weeks and will keep you in touch when we add new activities!
Helping parents, teachers and grandparents keep kids busy since 2000!
These are just a few recent comments received from visitors. Many thanks to all of you!
A big THANK YOU Lindsay. You are of great help. Learning and teaching English is great fun with your resources.
I work as a nursery practitioner in Leicester. I am registered with 'Activity Village' and just want to say how amazing your website is. The wide range of choice on offer is never-ending when it comes to activities! I work with toddlers, aged 18-24 months old, so anything creative and/or messy is always welcome and great fun. The children learn and discover something new almost every time when we do painting, sticking, colouring, etc.
If I get stuck or need help altering a messy play, 'Activity Village' is an exquisite place to turn to. I am pleased to have discovered your website and hope you continue providing childcare workers like me with wonderful ideas! I honestly don't know where I would be without you sometimes. Thank you for the excellent service you provide.
Thank you for the lovey site! I am homeschooling my two grandchildren 8 and 5, and your site has made my life so much easier. Wonderful things for all of us to do, fantastic printables, and my five year old granddaughter just loves the lacing cards. Thanks so much for all your work!
... thank you. For helping me at school AND at home! :)
Thanks for the awesome activities!! These will be very useful this year as I am teaching Grade One.
Just got some ace stuff to print off for my disabled grandson to take into school for Chinese New Year.
I'm a Mexican English Teacher. I've been checking many webs and yours is awesome.
I came across the site about a year ago. Since that time Activity Village has become my everyday source of inspiration while working with children. Thank you so much for that. Meg, Poland
Thank you, your site is awesome! Candy
As I am sure you will appreciate, budgets are very tight in schools and we need to do as much 'self help' as possible. Your particular resources will help us tremendously and I am grateful for the help you have already provided. John
I've just discovered your website and an really impressed! Most of the craft ideas I get to use with children and my older folks church group are American. It's good to have UK based ideas - and so many if them! Thank you, Jan from Dorset
I have two girls aged 12 and 6. Stumbled across your website one day and have been visiting it ever since. My eldest daughter loves all the colouring and crafts and my younger daughter loves the puzzle pages. Many many thanks for your resources. Keep up the good work. Don't know what I'd do without you! Helen
* * *
We are very privileged to get many emails from visitors to Activity Village and I try to update this list every once in a while. We always love to hear from you!
Thank you for visiting Activity Village, and please come back soon!
Lindsay Small