Welcome to Activity Village!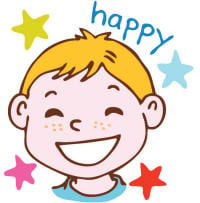 Parents, grandparents, carers and teachers - thank you for visiting! We have thousands of colouring pages, kids crafts, educational resources, puzzles, printables of all sorts, worksheets, sudoku for kids and lots more fun, free activities for kids! Please stay a while and explore... we love to help you keep kids busy!
Activity Village offers teachers, parents and children from all over the world well over 10,000 pages of free children's activities - simply look around, enjoy, and print! We cover many popular children's topics, the main holidays of the year and the seasons too.
Finding Your Way Around
The Main Navigation bar at the top of every page will take you to our major sections and is a good starting point
The Quick Links menu at top left of every page highlights upcoming holidays and seasons and current events
The "New and Featured" box (in the right column) will point you to our latest sections
The Search Box at the top right of every page will jump you to whatever you are looking for - if we have it!
Our What's New page will give you new of the latest additions to the site.
And finally, why not join over 245,000 subscribers and sign up for our free newsletter - we send it out every 1-2 weeks and will keep you in touch when we add new activities!
What's New at Activity Village?
Helping parents, teachers and grandparents keep kids busy since 2000!
These are just a few recent comments received from visitors. Many thanks to all of you!
I would like to thank you for this amazing website! I found all I wanted and more :)
I have been using Activity Village for over a year now and I love it ever so much. You have so many topics covered and they are so useful. Thank you.
Love this site. It's the best of the lot out there with hundreds of great ideas to suite most people's needs. Got to keep my 3 year-old grandson occupied occasionally and the downloads i have used are fantastic. He loves joining in the projects he and myself have chosen to do with great results achieved. Seasonal printables are awesome with great choice. Thank you so much.
I just wanted to drop you a quick line to say how thankful I am for this site! My daughter has just started school and spends all her free time colouring, your colouring pages have proved very popular - especially when she has a friend round for tea. I just print off a stack and it keeps them quiet for ages!! Thanks very much.
I wanted to say thank you for your amazing website. When we go on family holidays I always print up activity books (usually themed related) and can always rely upon your content for being so suitable for our 7 and 4yo
boys. Thank you for such a wonderful (and free) resource - helps keep Mum's sanity :)
I would just like to say that you guys are AWESOME!!! LOVE your Website and ALL the Different things and for Every Age Group. Printable, myself and my Grandkids Love this idea as we can print just what we need, whether it be puzzles, artwork, school... All I can say is "Thank You" for offering these for Free as there are so many people would not be able to afford..... I will say it again, "You Guys ARE Awesome" Thank you.
Just had to send you another email to say how great the worksheets and colouring pages are for the Queen's 63 years on the throne. We are a home of 17 adults with learning difficulties and I am the Activity Manager here, your web site is just great and I use it all the time. My residents really enjoy your work and it makes my job a little easier. Just wanted to thank you and to keep up your great web site.
We have seven grandchildren from 14 to​ 6 and as Popa I use your activities like crazy because they love doing whatever I print for them and as an old retired teacher I see the excellent planning your team puts into these activities, thank you for the awesome work.
I love your site...thank you for all your wonderful creative activities.
Thank you for your wonderful website! As a teacher, I'm always looking for fresh ideas to keep my students' interest, and it's difficult to find a quality website that doesn't require a yearly paid membership. I appreciate your website SO MUCH! Again, a thousand thank-you's! :)
Fantastic resource. Recommended and used myself and many of my Rainbow/Brownies/Guide leader friends.
WHAT A GOLDMINE your site is for a teacher, who is short of time and resources :) Thank you ever ever ever so much for sharing your absolutely fantastic materials with the rest of us :) Thanks again. And I hope you will keep putting more awesome stuff onto this page until you reach a hundred years :)
... your page has helped me with many ideas & projects. In fact most of my coloring pages come from here and I especially love the cut & paste activities. This is by far my favorite place to go for any craft ideas. I am especially grateful
that it is free. So much for free! I love it. Thank you again.
Just wanted to say thank you! I hope you know how much your time and energy is appreciated. I am a primary school teacher and a Mum and your web site and newsletters have provided me with great resources and inspiration
for many years.
Hi, just to thank you about your site. I teach english to young pupils (6-10 years) in France. I find it very useful.
As a Great Grandmother, love this as a resource, you are better than Clint Eastwood, you really made my day!!!!!!!!!
I want to thank you for this great treasure you have extended to the public.
I am just writing to say thank you very much for such a resourceful website. I work in a primary school and i am always looking for free resources to print off. Discovering this website last week has been wonderful. Thank you for all of your wonderful resources and ideas you share with us all. Many thanks and have a lovely day :)
Just want to say thank you so much for the use of this great site. I have worked with 140 elementary school children in an after-school program for quite some time, and have found this site invaluable! I have also done many of the projects with my two young grandsons. Every project I've done from this site has been a great hit with all of the children from 5 to 12 years of age. Thank you again!!
I think I have used a whole cartridge of ink on your pictures, but I feel good about it. It's well worth it!
Thanks so, so much! Some absolutely sweet and ready to go ideas and materials for them as I plan a kids' Christmas party at church. What a lovely, generous website!
A big THANK YOU Lindsay. You are of great help. Learning and teaching English is great fun with your resources.
I work as a nursery practitioner in Leicester. I am registered with 'Activity Village' and just want to say how amazing your website is. The wide range of choice on offer is never-ending when it comes to activities! I work with toddlers, aged 18-24 months old, so anything creative and/or messy is always welcome and great fun. The children learn and discover something new almost every time when we do painting, sticking, colouring, etc. If I get stuck or need help altering a messy play, 'Activity Village' is an exquisite place to turn to. I am pleased to have discovered your website and hope you continue providing childcare workers like me with wonderful ideas! I honestly don't know where I would be without you sometimes. Thank you for the excellent service you provide.
Thank you for the lovey site! I am homeschooling my two grandchildren 8 and 5, and your site has made my life so much easier. Wonderful things for all of us to do, fantastic printables, and my five year old granddaughter just loves the lacing cards. Thanks so much for all your work!
... thank you. For helping me at school AND at home! :)
I have two girls aged 12 and 6. Stumbled across your website one day and have been visiting it ever since. My eldest daughter loves all the colouring and crafts and my younger daughter loves the puzzle pages. Many many thanks for your resources. Keep up the good work. Don't know what I'd do without you!
* * *
We are very privileged to get many emails from visitors to Activity Village and I try to update this list every once in a while. We always love to hear from you!
Thank you for visiting Activity Village, and please come back soon!
Lindsay Small