Numbered or blank, these delightful stockings come in pairs so that you can assemble them into pockets (glue around the edges, leaving the top open, and stick together), string them up as a banner, give them as cards or labels, decorate the house ... there are so many ways you can enjoy them!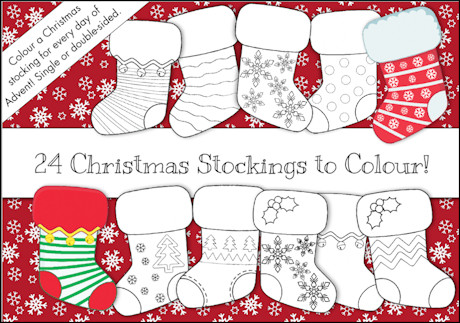 If you print and colour one stocking a day, pegging them to a line when complete, you could have a really fun washing line by Christmas Eve!
We have pre-coloured versions of our 24 Christmas Stockings if you prefer.
24 Christmas stockings to colour - numbered
-
Log in
or
Become a Member
to download
24 Christmas stockings to colour - blank
-
Log in
or
Become a Member
to download