Hello! Welcome to Day 3 of our Advent Calendar. We've got lots of fun activities for you below!
Today's Special Printable:
Download today's printable by clicking on the link below.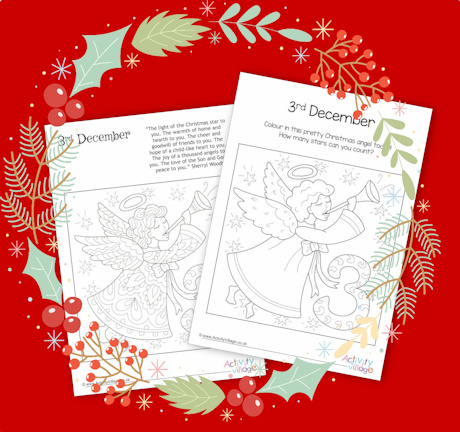 Advent Calendar 2018 - 3rd December Colouring Pages
Today's New Christmas Puzzle: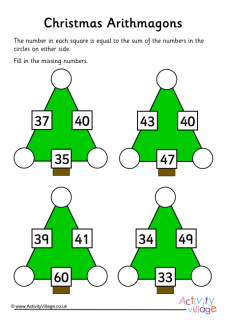 We have 3 different Christmas arithmagon puzzles for you today. They are a fun way to introduce some sneaky maths and logic practice! We've got 2 addition puzzles and one multiplication.
Something to Watch:
Please note: You may want to supervise your children when they use video sharing websites.
Is this the best Christmas video ever? It's certainly one of my family's favourites. Here's a 20 minutes version with all the best bits!
A Christmas Giggle:
Q: What did one angel say to the other angel?
A: Halo there!
More Activities to Enjoy
We've got some really lovely angel activities for you to explore today - including some of my favourite crafty projects on the website!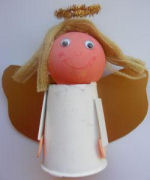 Angel Theme
A Game to Play
Please note: If you click on the Game link below you will be leaving Activity Village. Lindsay checked the link and tried the game on 1st December, but is not responsible for the content you find. There may be adverts on the page.
Here's a rather addictive game called Sugar Sugar - although in this Christmas version it looks like Snow. You might have to play it a few times to work out how to direct the snowflakes into the mugs. You can turn the music on and off, and reset the level to try again if you get stuck.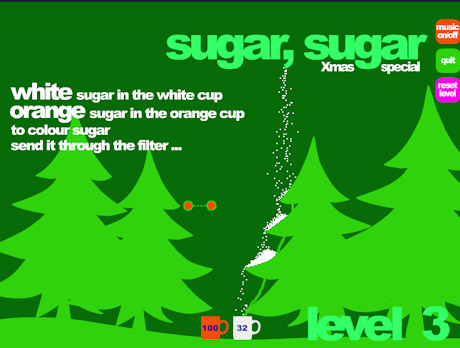 Christmas Sugar Sugar Game
Some Christmas Music
Love this catchy Christmas song for children!
And here's the same song, but with words and movements so that you can join in...
And here's a fabulous a capella version of Angels We Have Heard on High from the wonderful Pentatonix
And Finally:
"The light of the Christmas star to you. The warmth of home and hearth to you. The cheer and goodwill of friends to you. The hope of a child-like heart to you. The joy of a thousand angels to you. The love of the Son and God's peace to you."
Sherryl Woods
Don't forget to come back tomorrow for Day 4 of the Advent Calendar!