It's 5th December today, and that means it's Day 5 of our Advent Calendar! Today's colouring is of a special Christmas reindeer...
Today's Special Printable:
Download today's colouring pages by clicking on the link below.

Advent Calendar 2018 - 5th December Colouring Page

Today's New Christmas Puzzle:
Have a go at this new Christmas boggler puzzle. Play solo or challenge a group!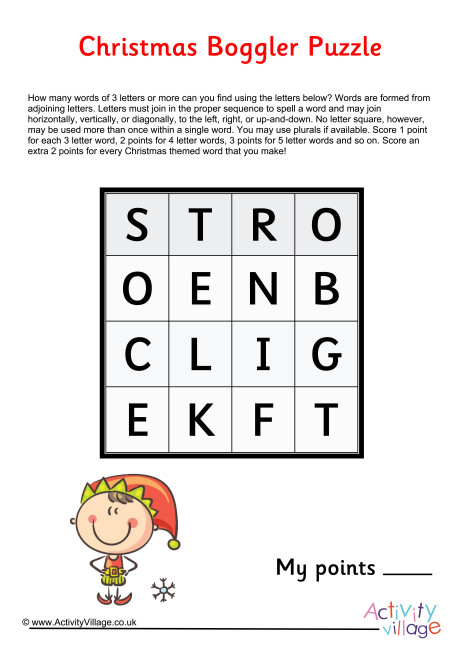 Christmas Boggler Puzzle

Something to Watch:
Please note: You may want to supervise your children when they use video sharing websites.
Grandma's story time - The Littlest Reindeer
These "accordion" reindeer are quick and fun to make. Why not make a herd and use them as place names on the Christmas table?

A Christmas Giggle:
Q: Which of Santa's reindeers needs to mind his manners the most?
A: Rude-olph.
Q: Where do you find reindeer?
A: It depends on where you leave them!

More Activities to Enjoy
There are all sorts of fun reindeer-themed activities to explore here!

Reindeer

Some Christmas Music
It's time to sing along... to this animated version of Rudolph the Red-Nosed Reindeer.
Do the Reindeer Pokey! Fun for little kids...

A Game to Play
Please note: If you click on the Game link below you will be leaving Activity Village. Lindsay checked the link and tried the game on 1st December, but is not responsible for the content you find.
This "blocky Christmas" game is so clever - a real challenge. You will need to learn new tactics for each level.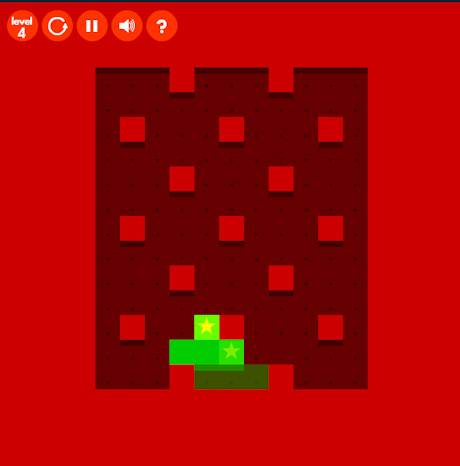 A blocky Christmas game

And Finally:
"Rudolph the Red-Nosed Reindeer
Had a very shiny nose,
And if you ever saw it,
You would even say it glows.

Don't forget to come back tomorrow for Day 6 of the Advent Calendar!