Today is Day 6 of our Advent Calendar, and today we have a lovely Christmas colouring page for you!
Today's Special Printable:
Download today's printable colouring page by clicking on the link below.

Advent Calendar 2018 - 6th December Colouring Page

Today's New Christmas Puzzles:
We have three really tricky new Christmas word search puzzles for you today. The first is a "mega" puzzle with 43 words to find, and clues.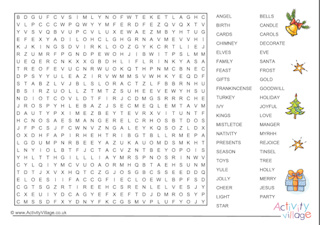 Mega Christmas word search
And then we take the clues away, and just provide a hint of the word instead! Two different levels of this challenging puzzle are available.

Mega Christmas word seach fill in the blanks

Something to Watch:
Please note: You may want to supervise your children when they use video sharing websites.
This is a sweet idea for owl ornaments - but a very annoying video! Once you've seen the craft idea (or just looked at the picture for inspiration!) I suggest you shut it down as it continues with unrelated content.
How about drawing a Christmas owl?
Learn some clever painting techniques as you watch this video - then perhaps you can have a go at your own Christmas owl painting!

A Christmas Giggle:
Q: How do you know when Santa's in the room?
A: You can sense his presents!
Q: How many presents can Santa fit in an empty sack?
A: Only one. After that it's not empty anymore!

More Activities to Enjoy
I wonder if owls like Christmas pudding? Do you?

Christmas Pudding Theme

Some Christmas Music
This is a song from a "vintage" Sesame Street Christmas special from the late 1970s so the picture quality is poor, but it is still wonderful today. I hope you enjoy it.
A beautiful Christmas canon with orchestra and children's choir - based on Pachelbel's Canon in D Major

A Game to Play
Please note: If you click on the Game link below you will be leaving Activity Village. Lindsay checked the link and tried the game on 1st December, but is not responsible for the content you find.
This is a very clever game. Lots of thinking required!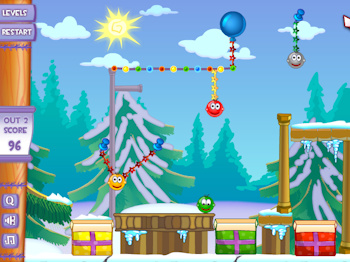 Christmas Civiballs

And Finally:
"As long as we know in our hearts what Christmas ought to be, Christmas is."
Eric Sevareid

Don't forget to come back tomorrow for Day 7 of the Advent Calendar!