Look at examples of Egyptian murals to get your inspiration for these Ancient Egypt salt dough plaques.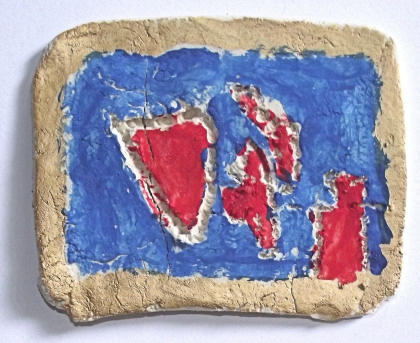 You will need:
1 quantity of salt dough
Acrylic paint (gold, red, blue and black)
Varnish (optional)
Instructions:
Roll out a piece of salt dough to about 1/2 cm thick. Cut out a rectangle. Carefully transfer it to a baking sheet and bake at 160˚F (70˚C) for about 2 hours.

Our salt dough plaques ready for the oven!
When the plaque has cooled paint on an Egyptian scene.
Leave to dry. To finish, paint on a coat of varnish (optional)
Salt Dough Cartouches
Explore Activity Village