Anguilla
Find out a little about Anguilla, a tiny Carribean island, and make use of our flag printables and flag colouring page.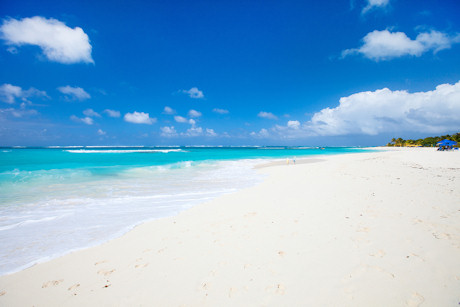 A beautiful beach on Anguilla
What do you know about Anguilla?
Anguilla, a British overseas territory, is an island in the Carribean. It is just 16 miles long by 3 miles wide, with a population of under 14,000. It's capital city is called The Valley.
Anguilla was first settled by Amerindian tribes as long ago as 1300 BC. It is not certain when it was first "discovered" by Europeans: some think that Columbus caught sight of the island in 1493; others disagree and think the French found the island in the mid 16th Century. Whichever is true, in 1650 the British colonised the island.
As well as the main island, there are some little (mostly uninhabited) islands with lovely names such as Dog Island, Scrub Island, Prickly Pear Cays and Sombrero Island (also known as Hat Island!)
Anguilla is, not surprisingly, a popular tourist spot and also a tax haven.
You can colour in an Anguilla flag, print it out in 4 different sizes, make use of our bookmarks,...
Explore Activity Village