During their first venture in the First World War, the Gallipoli campaign, lucky soldiers might receive a parcel from their families containing Soldiers' Biscuits, which became known as the beloved Anzac Biscuit. Original baked to be long-lasting to survive the journey, now you will find that there are many different recipes and some like their biscuits crunchy, some chewy, and some in between! Here is our take on the recipe. Scroll down for a printable version.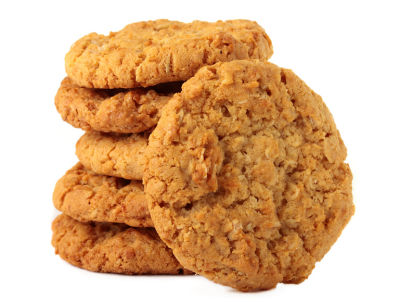 Ingredients:
150g (1 cup) plain flour
90g (1 cup) oats
85g (1 cup) desiccated coconut
100g (1/2 cup) brown sugar
50g (1/4 cup) caster sugar
125g butter
2 tablespoons golden syrup
2 tablespoons water
1/2 teaspoon bicarbonate of soda
Method:
Preheat your oven to 160°C and grease or line 2 baking trays
Combine the flour, oats, desiccated coconut and both types of sugar in a mixing bowl.
Place the butter, golden syrup and water in a small saucepan and stir over a medium heat until the butter melts.
Sprinkle in the bicarbonate of soda, and then pour the liquid over the oat mixture and stir until well combined.
Make sure your hands are clean! Now roll tablespoonfuls of the oat mixture into balls and place them on the baking trays leaving plenty of room between them. Flatten them gently.
Bake for 15 minutes or until light golden. Allow to cool slightly and then transfer to wire racks to finish cooling.
Enjoy!
Explore Activity Village