This apple tree is full of juicy looking apples waiting to be coloured! Will they be a bright green or rosy red?
Scroll down for a lovely idea - combining colouring and collage - illustrated by Shelly and her kids.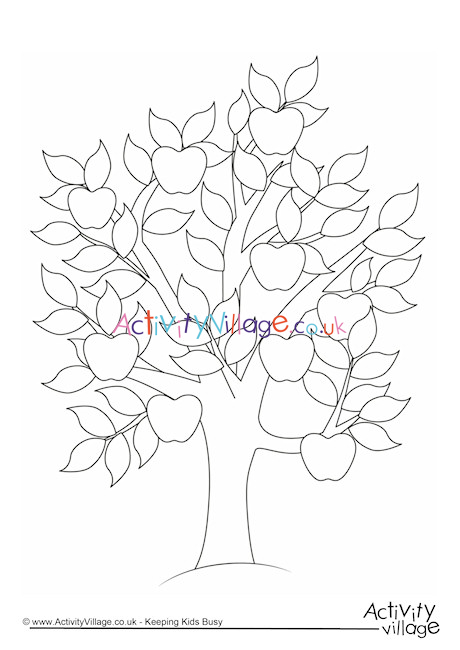 Colouring / Collage
Shelly's daughter took our apple tree colouring page to the next level! She used a mixture of colouring and tissue paper collage to make this super picture. Find out about it and see more examples here.