This is a lovely craft for younger children, who will enjoy both the hand painting and printing and the sticking on of stickers! You could adapt the craft for spring by using pink "blossom" stickers.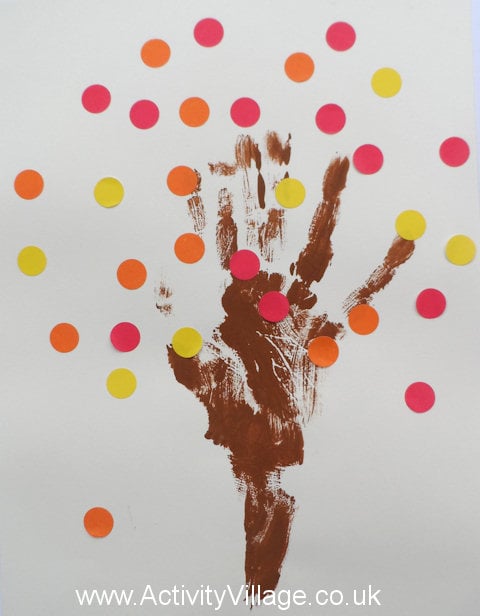 You will need:
Brown paint
Paper
Round stickers in yellow, red and orange
Instructions:
Paint your hand and wrist in brown paint.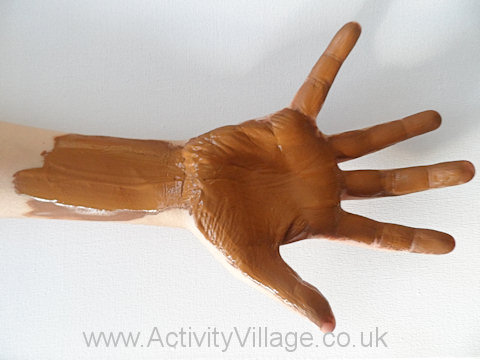 Stamp onto the paper with your fingers spread wide to form the tree's branches.
When the paint is dry, stick on lots of "leaf" stickers in lovely autumn colours!
Explore Activity Village