Have a go at these beaded Easter eggs with the kids - they make a great non-messy craft that can be adapted to all ages. It's a super little "take with you" activity too.
You will need:
Pipe cleaners (chenille stems)
Pony beads
Thread/ribbon to hang
Instructions:
Thread the beads onto your pipe cleaner and space them along the length.
Bend the pipe cleaner into an egg shape. Twist the ends together to hold it in place.
Tie a length of thread or ribbon to the top of the egg to hang it from.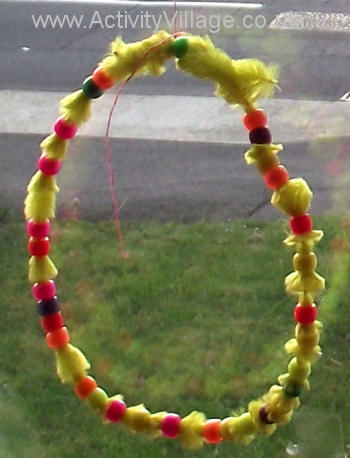 Our beaded Easter egg hanging in the window - so pretty!
Explore Activity Village