Access to Over 36,000 Printable Activities!
Looking for something a little different for the kids?
We've got you covered!
Become a Member to access our huge (and growing) collection of high quality resources.
Download colouring pages, puzzles for all ages, worksheets that make learning fun and exciting printables for classroom and home.
No more:
Time wasted searching for the right activities
Low quality, disappointing print-outs
Boring worksheets and the same old narrow, curriculum-based activities
Expensive individual packs of materials
Distracting ads!
Members get:
Thousands of easy-to-find, organised activities at your finger tips
Reliable, high quality pdf resources from professional illustrators
Fun worksheets and creative learning printables to keep the kids interested and challenged
Discover different cultures, customs, holidays around the world, traditions, topics and much more
Fast-loading ad-free pages for members!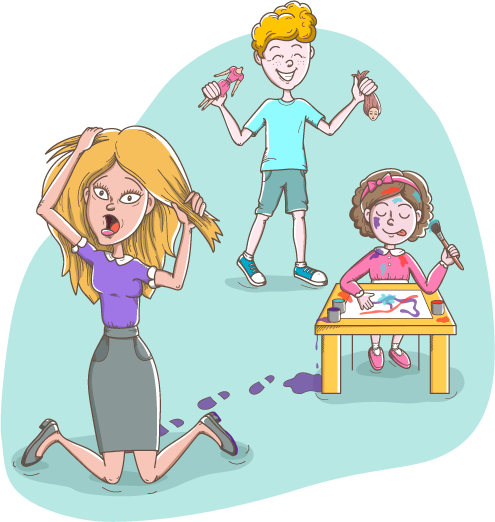 Still not convinced? You can see all our Member resources when you explore the website - you just can't download them. Why not have a good look round using the menu bar above, then come back here and join us!
What Our Members Think About Activity Village...
My family and I really enjoy your website and the great things we find on there!
- Emma
Appreciate all the wonderful resources you have made available through 2020.
- Bev
I am a pediatric Occupational Therapist and i believe this is my 3rd year renewing. I use this website consistently and love the activities.
- Monique
I have been using your resources for some years now and now as a retired teacher, I'm using them for my grandchildren. I have always loved your site and look forward to using it in 2021.
- Leslie
Thank you, Lindsay, for doing such a great job. My granddaughter and I love Activity Village!
- Helga
I have just renewed my membership for the third year, I work with young carers aged 5 to 18, running respite clubs, I find this site invaluable to my work and thank you for your hard work
- Kate
I just wanted to let you know how wonderful your website is. I run after-school programs and always go to you for ideas and worksheets and inspiration. Great work!
- Cherly
I just wanted to say thank you! I've recommended you to other Stroke Support groups and also to people with grandchildren.
- Sue
I'm going to join. Looks just what I want. Brilliant offer and so much to choose between. Well done all of you.
- Paula
Just wanted to say thank you for the enormous efforts you guys put in! I have an 8 year old daughter on the Autism Spectrum and she hates holidays because of the lack of routine. I discovered Activity Village a couple of years ago, and been subscribed ever since. Your website was already a lifesaver, but with the school closures, it's value has risen exponentially! I'm really proud to be a member of this community! Anyway, just wanted to say that I think you are amazing, and I'm very grateful!
- Janna
Just wanted to tell you that I've been a member for the past year and was only too glad to renew my membership. Your site is an amazing and invaluable source of activities and printable materials. I have used a lot of them in the past year in my role as Ladybird Guide Leader with a Irish Girl Guides and as a resource for my job as a Special Needs Assistant in an infant school. Thank you so much for this wonderful treasure trove!
- Maria
Hi there I have renewed as a member and I love the website - I have observed over time how it has developed to make it easier to navigate and use. I generally speaking do not use 'worksheets' but I love this website for information and ideas that can support the learning that we provide. Keep up the good work.
- Laura
Your website is awesome! Keep up the good work!
- Anya
Yours is my favourite site, it's fantastic!
- Ruth
I have been using Activity Village for some time and really like it especially the illustrations/images/pictures which I find appealing as do the children I look after. Keep up the great work.
- Sarah
Thank you for just having this web site. As we're all inside, trying to have our kids entertained in ways that are productive, thank you for having this resource.
- Julie
I think your website is fantastic. I recommend it to all my colleagues. It is the only subscription I have and it has truly been money well spent.
- Anna
Thank you for creating this website. It is indeed my go-to for activities that are fun and child friendly. I find the organisation by theme and religious festivals most helpful.
- Stefanie
Keep up the good work!
- Jo
It has always been a pleasure to use your website as a support to my lessons.
- Michelle
Very happy to have found this resource.Looking forward to implementing these with my class.Thank you!
- Pamela
I'm in Australia and I love that your site is including more and more global resources! Keep up the good work!! You make my job a lot easier!! Worth the membership fee.
- Caryl
I have now renewed my subscription. I love Activity Village! I have been using your site for years, I work for a public library as the Program Lead for Youth Service. Your activity and coloring sheets have been used and loved by our patrons!
- Joyce
A really great resource and lifesaver sometimes! Well done!
- Chris
Can I just say you do an amazing job. I use Activity Village all the time.
- Suzi
Thank you so much! Your worksheets add supplements to my homeschool curriculum and we really appreciate it. Glad I became a member :) Thank you again!
- Stacie
I really do enjoy Activity Village! You have made my job a lot easier with all the awesome resources you offer.
- Karla
Love your web site!
- Lyn
Awesome website you have
- Tradasha
Just wanted to say I have just joined (currently going through registration as a childminder) and am absolutely amazed at the variet and quality of resources on your website! This is the most incredible value for money and I'm so pleased I've joined!
- Justine
Many many congratulations on turning 19! A great achievement indeed and such a welcome online resource for all ages and abilities. Wishing you all the best for the next 19 and beyond.
- Mo
Thank you so much for making my job as a preschool teacher so much easier with all of the wonderful printables you have. I really appreciate it very much.
- Alby
The reason I actually joined though is because I am an activities coordinator in a care home. I have already put the word wheel to good use and I'm sure there will be a lot more I can use. It looks like a great site.
- Debra
I just discovered your website today and I am so happy I did.
- Karin
Great website! I specifically signed up because I finally found a place with some coloring pages and resources related to India and Diwali...awesome for our half-Indian kids living in Europe to connect with their roots!
- Sindy
I adore your website! Congratulations on the perfect website for children!
- Susan
I am an Indian and a huge big fan of your website. My 2 little children, who are now 8 and 6years old really enjoyed the stuff on your website. It's knowledge hub in a colorful, practical exposure for the tiny brains!
- Nusrath
Thank you for your lovely welcoming e_mail, I'm really excited to start scrolling through your site, I work in a primary school & I'm a senior behaviour support manager, I'm running a nurture group next term & I would love to see some activities relating to this programme if possible. Looking forward to scrolling along with your many members, good luck for the future & keep up your hard work. Many Thanks.
- Rose
Love the website! So many unique activities.
- Helen
I renewed my membership as I am now teaching a 4-year-old how to read and write. I helped his older brother a few years ago. I have always loved your products and am so grateful to be able to use them again. I love how your site has grown over the years and how many more products you have available. It is very obvious you and your team are behind all you make available as each product is so well put together!
- Angela
Thank you for such an awesome site.
- Maria
Loving the new stuff; great as always. Keep up the fab work.
- Mo
Firstly can I just say I love your website, I use it all the time and have been a member for the last few years.
- Charlotte
I was so excited with all the fun activity sheets available covering all areas and ages. Sadly my printer ran out of ink today.
- Rosie
I am a new member. I have joined as I work for a charity called Sandwell Parents for Disabled Children. As our name suggests we support families who have one or more children with a disability. I very much appreciate the easier to colour pictures that you have on here.
- Julie
I was delighted to recieve the reminder to renew my membership. As a daycare and preschool teacher at an international child center in the Netherlands I find myself constantly using your products. They are excellent! I am sure that I shall continue to draw on your site for inspiration in the coming year. Keep up the good work and thank you for making my job so much easier.
- Lynne
I shall definitely be coming back more and more to your wonderful site...the resources are amazing!
- Jo
I will always begin with thank you; thank you so much for the excellent work that you do and all that you provide.
- Suzanne
Great to be back for a second year. Fabulous ideas for the grandkids and to help them out with school projects as well. The printables are great not only for them but me as well!. I work with children and families in our church services as well as Messy Church and your content is very useful
- Yonne
Look forward to researching what is on your site. Glad to join you.
- Ruth
I just feel in LOVE with your website!
- Eva
Just to say, as a retired primary school teacher and grandmother of an active six year old granddaughter, I am delighted to discover Activity Village and am looking forward to making full use of all the well-thought-out activities on your site.
- Dawn
Thank you for your guidance. It is most helpful. It's full of amazing resources. I'm very pleased with the content of valuable information on helping children gain developmentally through play.
- Joanne
I think your website is fantastic! I work as an activity organiser at a nursing home and our residents will love the templates I have just printed out for their Easter Weekend activity.
- Caroline
Thank you for creating such wonderful contents for me to teach my students. This is probably my most favourite site for teachers.
- Veeradej
I have loved this website since I became an elementary librarian. Love the coloring pages and the word searches. Thank you for this site. It has saved me more times than I can tell you.
- Dee
I am pleased to renew my membership of Activity Village for another year. I just spent the weekend finding Easter puzzles etc. for my two younger grandchildren and football puzzles for my eldest. I had great fun. With very best wishes.
- Jo
I am happy to renew my subscription. I am a scout leader and find Activity Village a great source of ideas especially when I am working with the younger members. Keep up the good work.
- Margaret
I think this is the 3rd year for my membership, and although I have not been able to work with kids this year, I still love all the wonderful resources you provide. I look forward to seeing the many fun activities, some of which I can use with adults. Thanks so much.
- Mary
I love Activity Village. I have used it a lot over the past year and recommended it to others. Thanks!
- Valoree
I used your wonderful resources when I was a teacher. I am now ... delivering art sessions to local residential care homes and learning disabilities services.
- Jess
I have a membership with Activity Village and absolutely love it. It is my "go to" website. I am a Teacher-Librarian in Canada. Your website is one of the best!!
- Tracey
Thank you for keeping the subscription affordable. You are helping a lot of families, I am sure of that. Keep up the good work!
-Sylvia
Many thanks for the valuable resources that I have used over the years.
- Mary
Thank you for creating this website. it is so helpful to home educating families!
- Sylvia
Just to say I am a new subscriber to Activity Village - in fact my first subscription to a site of this nature. And so far I am impressed!! Impressed with your first few emails- clear instructions, clear, readable font (a small thing, but oh so important!) easy to contact you if necessary and an easyish site to navigate, although I've only just started to put that to the test!! I have looked lovingly at all your beautiful resources for a while, but just wasn't sure if I could justify the subscription for the amount of times I might use them. Well I've taken the plunge!! I'm sure I won't regret it!
- Lyn
Congratulations on such a wonderful web!
- Ana
Just to say I love Activity Village and am a member. I have found there has always been something for everything I've looked for over a lot of years. This is a wonderful resource and thank-you for all the inspiration and hard work put into the web site.
- Anne
Thanks for the site we use it a great deal.
- William
I love Activity Village ... Thank you for all of your hard work.
- Karen
By the way, love the site! Makes my life much easier when searching for items for our guiding units!
- Clare
I'm really enjoying using the website. When my daughter was little I used the site for free and was always really grateful to find high quality materials. I'm now teaching small groups of school children EFL and your topic worksheets are perfect.
- Libby
Just wanted to say THANK YOU. I have been using Activity Village resources with my Rainbow Guides and they are always a big hit with both the girls and myself. It's great being a member, I can always turn to your activities when I'm stuck for ideas and need some inspiration.
- Michelle
I work in a disadvantaged school in Northern NSW Australia as a Teacher Librarian. The kids are from a very low socio economic area. Many of them are Aboriginal. We love your activities and I use them every week. Thanks for being a big part of our lives!!
- Genevieve
So glad to renew again!!! We love having activity village help with all the seasonal planning we do at the library! Glad you all do what you do!! Folks love it!
- Anne
I'm so pleased I found your site. I recently started a guide unit for girls with additional needs. Your printables are just what I needed.
- Hazel
I am a Brownie and Guide Leader so especially like your Thinking Day resources. I often use your resources for activities for the girls.
- Rosemary
I teach part-time in Australia and want to thank you for all that you in order to make these wonderful resources available. I have truly appreciated that I can usually find something that I am looking for (although I usually get sidetracked along the way). I have been utilising your website for a number of years, so I was more than happy to subscribe when this first became an option.
- Suzanne
Thank you for taking the time to create and share.
- Shuli
I have been a member for 3 years now I think it's a brilliant site. I always find some activity for the children to use. I am a Childminder and am always on the look out for new resources.
- Karen
... just a note to say thank you for your site! Amazing resource.
- Sally
I'm so happy to become a member of your website. I'am a teacher and i think this membership will so useful for me.
- Gulcan
I am really enjoying looking through your site, I work in a playgroup, so always looking for printable worksheets and new idea, your site seems great for what I was looking for.
- Ann
I teach English to Primary School children in Austria and love your site.
- Hayley
May I take this opportunity of saying how great I think your site is? I was a teacher for nearly 40 years and now retired, I volunteer at a respite centre for senior citizens and find lots of activities that I can use or adapt for the elderly!
- Arlette
Just thank you! I have a daughter with a voracious need for brain stimulation and it's hard to keep up. These are creative enough that she doesn't feel like she's doing school work, but developed enough that she feels like she is learning and thinking. You guys are lifesavers - thank you!
- Anon
I have used Activity Village for many years as a teacher special needs adults and young people. That was in a previous life and now I am a Nanny to 4 growing grandchildren. I was trying to think of activities for my 3 year old granddaughter and thought of all the wonderful resources on your site, so I decided to check it out again. I am more than happy to pay for content - I am only too aware of how much thought, effort and time that goes into planning and making resources. Once a teacher, always a teacher!
- Alison
I have been using your site for the past five years as I am an ESL teacher and have a few classes of young learners at hand. I have always enjoyed your printables and have successfully 'integrated' them in my teaching practice.
- Diana
Thank you for what you do. You make my daycare wold so much easier and always interesting with so much to do. Love Activity Village.
- Amanda
I do congratulate you dear and wish you continued success.Privilege to be a member.
- Yours sincerely Bill Pearce (Octogenarian)
And also to say that we love all the resources you provide. You are I think - apart from FIFA the only organisation that is providing 2018 worksheets and printables. So a double thank you. With best wishes to you in your on-going very important and appreciated work.
- Anthea
Happy to renew my membership. I teach in a Special school and Activity Village is an excellent resource. I love the themes and worksheets that are available. They are suitable for the children I teach and great for home work.Your website is very user friendly and convenient for busy teachers like me!
- Megan
I am looking forward to an exciting year of interesting worksheets to engage my students.
- Debi
What a pleasant surprise getting a real live nice person replying to my email! Your site is awesome btw :)
- Liana
Thank you for all the work you do in keeping Activity Village up-to-date and user-friendly.
- Anne
I just love this website sooooo much!!!
- Mo
This is the beginning of my 2nd year membership. I used this primarily for my work which is at a disability pre school. The tracing cards have been great and the story pages have been awesome for my daughter who is a huge Roald dhal fan. Thanks again.
- Sarah
I have been using activity village for years and had no hesitation in joining up when it became members only. It is my "go to site" and has helped with Rainbow and Brownie meetings and homework so many times.
- Terie
Thanks for the Earth day squashed sentences. My Grandchildren keep asking when the next squashed sentence puzzle is coming, they love them!
- William
Hello! I'm an old member. It's my second year with you. Thank you for your help in teaching: I'm an English teacher in Italy and it's not easy to find such a complete material! I receive your newsletter and it's always a joy.
- Emanuela
I am an English teacher in Italy and I love every Activity Village worksheet! I'm introducing my pupils to Harry Potter world and your activities are perfect for my job! Thank you!
- Barbara
I just renewed for another year, and look forward to more great resources. Thanks.
- Mary
Love your site…I use the materials almost every week.
- Leslie
I'm delighted to have renewed with you as I've found your site so helpful with loads of activities for my learners. I teach adults with learning difficulties and a lot of your resources are perfect for their levels of ability. I thought I'd just let you know how great your resources are - and not just for children! For £18 for the year it's worth every penny! Thank you!
- Jill
Thank you. This is my second year with you. I really enjoy all you offer. :)
- Anon
I am grandmother and regularly help with homework. Activity village is great as we have started learning our times tables this year. I started to make my own flash cards, and then thought about buying some and then found your web site. I am going out to have the cards laminated today. You even had addition to ten for my younger grandson who is in year 1 and still having trouble with this. Thank you for your help and the great resources you have available. Regards.
- Joy
I am also delighted to renew my membership. Keep up the good work please!!! I am an EFL teacher and a great deal of my work is with young foreign learners. Your material is invaluable to me for cultural activities, which I need to cover, and I know I will always find something at a suitable language level for my students. Thanks.
- Pauline
I've just renewed my years membership- still brilliant value at £18 for a year. Also, I want to say 'thank you' for producing some Bible Story themed colouring sheets. I'm sure we will use some of them in the future for our Messy Church. Keep up the good work!
- J.A.
I LOVE ACTIVITY VILLAGE - thank you for ALL you do!
- Sue
I have indeed renewied my membership as I use your materials in afterschool activities here in France. Thank you so much for all the ideas provided!
- Francoise
At last I've become the member of your cool site and I really think it'll help me to keep my children busy with your interesting activities, thank you very much!!!
- Nattalia
Your site is wonderful and your commitment to it's continuous development is a credit to you.
- Michelle
I love your website! Great job and a sincere thank you from Texas!
- Janice
I have joined and love your site!
- Lara
I was so happy to find your website on the Internet - the resourses are just incredibly useful and perfectly well done! I signed up after 10 minutes of surfing on the site.
- Tatiana
Many thanks for a superb site which is extremely useful to our group.
- Dorothy
I would like to take the opportunity of thanking you all at Activity Village for the wonderful, creative work you do and express my appreciation.
- Maryjane
I am Andrea and I'm a member of your site (the second year of membership). I'm an ESL teacher in Northern Italy and I really enjoy my work at primary school. Not being a native speaker (German) I am always looking for easy kept worksheets or ideas to enhance my teaching. Not an easy task!!! But your site helps a lot and I really can recommend it. Best greetings!
- Andrea
Hi, have followed the instructions and signed up again, the page is wonderful, so much stuff I can use in my small English Academy. Thanks again for all the great work, certainly well worth signing up.
- Hilary
Just wanted to let you know you are my 'go to' site when I'm looking for things for Rainbows and Brownies. Currently doing a 'world tour' with them so making lots of use of the country and flag sections!Thank you for such an amazing site!
- Sue
Thank you for an amazing website!!
- Karen
Thank you, your resources are fantastic and very much appreciated. So glad I became a member!!
-Susan
I love Activity Village. I use your activities and resources for my work, but I am not a teacher and I don't work with children either. I am a rehabilitation coordinator for a charity. Keep up the great work and continue to make my job easier.
- Allison
Absolutely LOVE this site! Thanks so much for all your hard work.
- Pat
I am now a member and look forward to looking through all of your fantastic ideas and designs. Many thanks.
- Lyt
I love your website. I teach roller skating to children of all ages, they like nothing more than certificates to take to school and show off.
- Tracey
I'm an English foreign lanaguage teacher and I found your site really helpful.
- Tania
I did get on!! This site is amazing!! My three year old is burning through the mazes already!! I am so grateful for this!! Keep up the great work and have a blessed day!!
- Christy
I teach Italian and English and I find your suggestions very useful in my daily work with the children.
- Anna
I work with infant children and I love all the resources that u have available. I know I will find these v v useful over the next 12months.
- Risa
I have used Activity Village for a number of years, and as I really missed it, decided to become a member. You have so many great ideas, simple activities and fun worksheets, that I and I am sure many others, really love. Thanks for inspiring children everywhere ( and us adults too).
- Robyn
Was surprised that I had to pay to use activity village but its a great resource and worth every penny.
- Tanya
Absolutely love activity village brilliant website thank you!
- Cheryl
Love this website get so many ideas for my Brownies.
- Susan
A fab site will excellent resources! Having just been moved from year 5/6 to year 1 a real find!!
- Kim
I wanted to thank you so much for your web site. I have used it pretty much every day since becoming an early childhood teaching assistant.
- Mark
I actually can not believe that I have found your website so late! However at last! I am extremely happy that pages like yours exist. I have been trying to find all sort of activities for my young children and encourage them to learn. So far I have not found anything that would interest my kiddies at all. Until now. Well...I am truly over the Moon. And thank you for creating such an easy access to lots of printables, games and activities. It looks like we can find everything we have been looking for. And it seems like the possibilities are never ending. So pleased. Thank you ever so much for what you have done for my childrens education and possibly future. I am truly grateful.
- Estera
People like "you" at Activity Village are making a difference.
- Barbara
Your site has been my go to for all things fun and instructional for over a year. I happily refer coworkers to your site too. Thanks for everything you do.
- Caroline
Thank you so much for all your help, obviously amazing with customer service.
- Niki
I love your website so please keep it going/updating! It's brilliant!
- Hayley
I am a nursery teacher living in Crete. It is difficult to find resources here and I find your site perfect for teaching English as a foreign language. Thanks.
- Donna
I am 70 and was a teacher for many years. I have just become a member of your site and enjoyed using some materials with my Junior Church group on Sunday. What a wonderful resource!
- Wendy
I am extremely grateful to Activity Village for all the fun activities you provide to make learning more enjoyable. Carry on the good work!
- Kate
I have been following this website for a long time and look forward to continuing. Ya'll do a great job. I love your creative ideas and activities!
- Charlotte-Anne
I'm all sorted. Great customer service!
- Becky
I'm excited to use the website- you have a ton of great resources.
- Adriana
I actually do the activity projects for our group of five nursing homes. I am always on the search for simple pictures and projects but which are more suitable for the elderly and without being too childish. Thank you I shall enjoy my membership now and look forward to other activities.
- Jan
My little ones will actually tell me check "tivity village" when it is Halloween, Xmas etc so i think it will continue to be well used! Thank you for all the activities and resources on offer.
- Julie
I have been a follower of yours for many, many years, my eldest grandson in coming up 10 and think I signed up for your newsletter when he was born....I have printed off many activities for my grandsons to do over the years, and now that you have decided to charge for membership, feel that I have had my moneys worth our of Activity Village...best wishes and hope you go from strength to strength....
- Pat
Thanks for your welcome letter. I have joined activity village today as I use the site regularly and am always impressed and get super ideas for pre school children I care for in a nursery. I want to be able to get full use of all that is available on Activity village. Keep up the good excellent work.
- Mair
I'm really happy to have finally signed up this wonderful site!
- Mirian
All is well and I've had a great afternoon printing off Easter activities for my Brownies to use. It's a fantastic website. I've looked at it for years when I was a teacher and very happy to now be a member!Thank you very much for all your efforts. I'm sure you're much appreciated by everyone who uses Activity Village.
- Elizabeth
Thank you. I love this site.
- Star
I am really excited about using your website for my grandchildren aged between 4 months and 8. Your service has been brilliant, fast and caring.
- Lynne
I joined because you have some of the best fine motor activities - particularly for practising cutting.
- Margarita
The resources are fab and a great help in planning our day.
- Karen
First of all, I would like to congratulate you for the fabulous website you created and for the improvements you have been developing all over the years. Your resources have been helping me since I started teching English to kids in 2006 at the Portuguese Primary Schools.
- Ana
Your site is brilliant.
- Rachel
I am a foster career and also write programmes for our local scouting group for boys and girls age 6-11. Your website is going to have a massive impact on what I can get these children to achieve.
- Kelly
... you are my favourite site for information and pictures - sometimes I just use them for inspiration. Many sites are poor quality, difficult to use, or American - so issues with spelling.
- Jacqui
I am an English teacher working at a school in Germany, I have used your site many times as your worksheet activities are great for what I do.
- Anita
I have joined as I run a rainbow guide group and you have so many wonderful ideas.
- Jane
I have used Activity Village for a long time getting ideas for the Brownie Pack I run and that is why I decided to become a member.
- Margo
So pleased to have become a member of Activity Village. Been using your resources for my out of school club for some years and was surprised to see a membership was now required but it is worth it.
- Anne
I held off and was not sure if I wanted to pay for it. Now I am glad that I did. I really enjoy the site. I am a grandmother and love to color your beautiful pictures. They are so unique. Thank you.
- Lisa
Thank you for your wonderful site. I think it is well worth the money.
- Sue
I love your website and have used it for years.
- Linda
I'm so thankful to have found your website. Thank you for all the work you have put into creating quality activities for kids-- simple but fun!
- Kimberly
Just to say thanks for a great website. My sister & I are Rainbow leaders, and have used Activity Village a lot! It's one of the first places we go to when we're looking for ideas. Keep up the good work!
- Maggie
Thank you for continuing to provide quality activities that promote international understanding and support diversity. Your work is a bright beacon in a world that sometimes seems dark.
- Serena
I think I have been using Activity Village since at least 2006 and maybe before. When you sent out the email that said you needed to go to a membership model, I thought of all of the activities I've used while home schooling and teaching preschoolers at church and was more than happy to pay. Thanks so much for running this marvelous site.
- Jenette
Congratulations on a great site!! I'm looking forward to using it :-)
- Catherine
I am delighted to be a member and want to say thank you for all your wonderful ideas, printables, topic information and activity ideas etc. I love Activity Village and so do my kids at the After School Club.
- Polly
Thank you. I will enjoy my planning for afterschool club a lot better.
- Paula
As a librarian who is dealing with children I find your site a great help and source of inspiration for my preschool story time/craft sessions and also for my school holiday activity station for the school age children. Thanks so much.
- Jenny
Thank you heaps for all your lovely printables and ideas, I've been using them for years now, and the quality is great!
- Solveig
I am a teacher and just wanted to say that I'm so pleased your website is going to grow - your resources have always been special. It is so exciting to see so much new stuff! However, what I absolutely love so far are your handwriting pages on so many different topics. I have used these daily and the children's handwriting in my class has improved amazingly. The general "look" of your resources is fantastic - don't change this please but just keep adding!
- Anne
I have been really blessed by the many fantastic resources available.
- Josee
I love the Activity Village site. Actually, I work with visually impaired adults and so I use the activities for them.
- Lois
I have used the material for about two years now and found it excellent and helps me to come up with more activities. The activities are not with children but people who have memory issues such as dementia. The activities are easily completed and to great satisfaction of our guests. They all enjoy colouring in the templates and word searches are very good. Some of the maths problems can be tricky as this is one area that people with dementia have problems with and another is special awareness, but as I say in the main the material you supply is excellent. Keep up the good work!
- Michael
I love Activity Village. I have been running a pre-school for the last 15 years and I love your website. Keep up the fantastic work.
- Susan
I love the resources that you have available and have been using the free ones for a few years now. I'm more than happy to become a paying member of the site and can't wait to explore all the new and exciting activities and resources that are added in the future!
-Claire
I have been using Activity Village for years, I love it! It was a no brainer to become a subscriber this year.
- Ginny
Thank you. You are doing great work for youth.
- Patrick
I'm a member now as I love Activity Village.
- Hilary
I have just got membership to the Activity Village website and wanted to let you know how useful I find your site. I run a Brownie Unit and have visited your site many times over the years.
- Kate
What a wonderful, well organized, fun filled Web site you have created. As a member (but not new to your site), I have already downloaded some really cute pages for Valentine's Day with our church kids and look forward to other fun activities to come!
- Karen
Love this site. Have been using it for over a year. Have 4 special need adopted adult children still at home and download frequently. Have also referred several others to the site.
- Ellyn
Have followed Activity Village for years - super-excited about this new endeavor!
- Anne
I am a childminder & have used your site for several years, it is fantastic !! I was surprised to have to pay to carry on using it this year but do understand why you have done it & obviously I have joined as it is such a good resource - may you keep running for many more years.
- Louise
I have been using your site for years & love it so have no problem paying a small membership fee. I run a preschool & also an afterschool service for kids aged 4-12yrs.
- Annmarie
We have all grown to love Activity Village, an invaluable resource service :-)
- Linda
Having used your website for a numbers of years and has helped me plan a number of Brownie meetings I decided to become a member as I would be lost without the ideas.
- Liz
I've always appreciated your efforts to have both U.K. and U.S. spellings. You even have U.S. holidays too! Thank you for your excellent work on this website.
- Peggy
I find Activity Village a valuable resource when organising and planning for my Rainbow unit. Thank you for the wealth of activities.
- Alison