Access to Over 28,000 Printable Activities!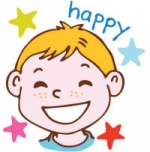 Looking for something a little different for the kids?
We've got you covered!
Become a Member to access our huge (and growing) collection
of high quality resources. Download colouring pages, puzzles
for all ages, worksheets that make learning fun and
exciting printables for classroom and home.
Less of this
Time wasted searching for the right activities
Low quality, disappointing print-outs
Boring worksheets and the same old narrow, curriculum-based activities
Expensive individual packs of materials
Slow, ad-heavy web pages
More of this
Thousands of easy-to-find, organised activities at your finger tips
Reliable, high quality pdf resources from professional illustrators
Fun worksheets and creative learning printables to keep the kids interested and challenged.
Discover different cultures, customs, holidays around the world, traditions, topics and much more!
Fast loading, ad-free pages for members!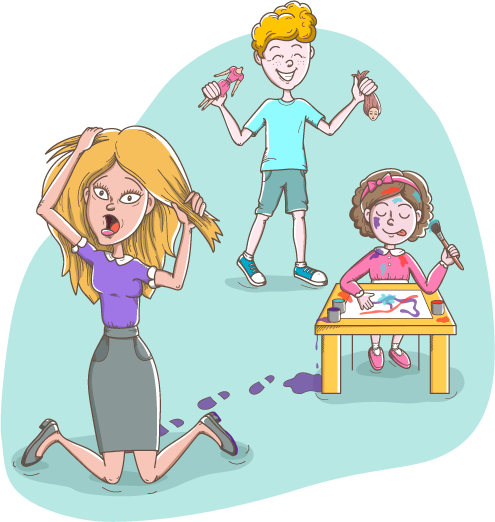 Still not convinced? You can see all our Member resources when you explore the website - you just can't download them. Why not have a good look round using the menu bar above, then come back here and sign up!
Join up now ... Become a Member!
Buy Now
What Our Members Say
Thank you. I love this site.
- Star
I am really excited about using your website for my grandchildren aged between 4 months and 8. Your service has been brilliant, fast and caring.
- Lynne
I joined because you have some of the best fine motor activities - particularly for practising cutting.
- Margarita
The resources are fab and a great help in planning our day.
- Karen
First of all, I would like to congratulate you for the fabulous website you created and for the improvements you have been developing all over the years. Your resources have been helping me since I started teching English to kids in 2006 at the Portuguese Primary Schools.
- Ana
Your site is brilliant.
- Rachel
I am a foster career and also write programmes for our local scouting group for boys and girls age 6-11. Your website is going to have a massive impact on what I can get these children to achieve.
- Kelly
... you are my favourite site for information and pictures - sometimes I just use them for inspiration. Many sites are poor quality, difficult to use, or American - so issues with spelling.
- Jacqui
I am an English teacher working at a school in Germany, I have used your site many times as your worksheet activities are great for what I do.
- Anita
I have joined as I run a rainbow guide group and you have so many wonderful ideas.
- Jane
I have used Activity Village for a long time getting ideas for the Brownie Pack I run and that is why I decided to become a member.
- Margo
So pleased to have become a member of Activity Village. Been using your resources for my out of school club for some years and was surprised to see a membership was now required but it is worth it.
- Anne
I held off and was not sure if I wanted to pay for it. Now I am glad that I did. I really enjoy the site. I am a grandmother and love to color your beautiful pictures. They are so unique. Thank you.
- Lisa
Thank you for your wonderful site. I think it is well worth the money.
- Sue
I love your website and have used it for years.
- Linda
I'm so thankful to have found your website. Thank you for all the work you have put into creating quality activities for kids-- simple but fun!
- Kimberly
Just to say thanks for a great website. My sister & I are Rainbow leaders, and have used Activity Village a lot! It's one of the first places we go to when we're looking for ideas. Keep up the good work!
- Maggie
Thank you for continuing to provide quality activities that promote international understanding and support diversity. Your work is a bright beacon in a world that sometimes seems dark.
- Serena
I think I have been using Activity Village since at least 2006 and maybe before. When you sent out the email that said you needed to go to a membership model, I thought of all of the activities I've used while home schooling and teaching preschoolers at church and was more than happy to pay. Thanks so much for running this marvelous site.
- Jenette
Congratulations on a great site!! I'm looking forward to using it :-)
- Catherine
I am delighted to be a member and want to say thank you for all your wonderful ideas, printables, topic information and activity ideas etc. I love Activity Village and so do my kids at the After School Club.
- Polly
Thank you. I will enjoy my planning for afterschool club a lot better.
- Paula
As a librarian who is dealing with children I find your site a great help and source of inspiration for my preschool story time/craft sessions and also for my school holiday activity station for the school age children. Thanks so much.
- Jenny
Thank you heaps for all your lovely printables and ideas, I've been using them for years now, and the quality is great!
- Solveig
I am a teacher and just wanted to say that I'm so pleased your website is going to grow - your resources have always been special. It is so exciting to see so much new stuff! However, what I absolutely love so far are your handwriting pages on so many different topics. I have used these daily and the children's handwriting in my class has improved amazingly. The general "look" of your resources is fantastic - don't change this please but just keep adding!
- Anne
I have been really blessed by the many fantastic resources available.
- Josee
I love the Activity Village site. Actually, I work with visually impaired adults and so I use the activities for them.
- Lois
I have used the material for about two years now and found it excellent and helps me to come up with more activities. The activities are not with children but people who have memory issues such as dementia. The activities are easily completed and to great satisfaction of our guests. They all enjoy colouring in the templates and word searches are very good. Some of the maths problems can be tricky as this is one area that people with dementia have problems with and another is special awareness, but as I say in the main the material you supply is excellent. Keep up the good work!
- Michael
I love Activity Village. I have been running a pre-school for the last 15 years and I love your website. Keep up the fantastic work.
- Susan
I love the resources that you have available and have been using the free ones for a few years now. I'm more than happy to become a paying member of the site and can't wait to explore all the new and exciting activities and resources that are added in the future!
-Claire
I have been using Activity Village for years, I love it! It was a no brainer to become a subscriber this year.
- Ginny
Thank you. You are doing great work for youth.
- Patrick
I'm a member now as I love Activity Village.
- Hilary
I have just got membership to the Activity Village website and wanted to let you know how useful I find your site. I run a Brownie Unit and have visited your site many times over the years.
- Kate
What a wonderful, well organized, fun filled Web site you have created. As a member (but not new to your site), I have already downloaded some really cute pages for Valentine's Day with our church kids and look forward to other fun activities to come!
- Karen
Love this site. Have been using it for over a year. Have 4 special need adopted adult children still at home and download frequently. Have also referred several others to the site.
- Ellyn
Have followed Activity Village for years - super-excited about this new endeavor!
- Anne
I am a childminder & have used your site for several years, it is fantastic !! I was surprised to have to pay to carry on using it this year but do understand why you have done it & obviously I have joined as it is such a good resource - may you keep running for many more years.
- Louise
I have been using your site for years & love it so have no problem paying a small membership fee. I run a preschool & also an afterschool service for kids aged 4-12yrs.
- Annmarie
We have all grown to love Activity Village, an invaluable resource service :-)
- Linda
Having used your website for a numbers of years and has helped me plan a number of Brownie meetings I decided to become a member as I would be lost without the ideas.
- Liz
I've always appreciated your efforts to have both U.K. and U.S. spellings. You even have U.S. holidays too! Thank you for your excellent work on this website.
- Peggy
I find Activity Village a valuable resource when organising and planning for my Rainbow unit. Thank you for the wealth of activities.
- Alison