Bees
Bees are the workers of the animal kingdom. Many plants are pollinated by them and many animals rely on these plants for food.
Bee numbers are in decline and we need work hard to conserve these interesting and vital creatures. Everyone can play a part by planting wildflowers in their gardens and window boxes!
There are three types of bee:
the queen, who rules the hive and lays the eggs
smaller female worker bees who make the honey
male drones.
Did you know that only female bees have a sting?
Fun fact: In hot weather bees hover above the nest and beat their wings to circulate air and keep the hive cool, working like a ceiling fan!
World Bee Day is 20th May every year - the perfect excuse to spend time learning about these fascinating and essential insects.
Making Honey
To produce 450g (1lb) of honey, bees have to fly about 88,500 km (55,000 miles)! A foraging honey bee may visit up to 100 flowers per trip.
Honey bees have to work very hard. Each honey bee will produce only about 0.5g (one twelfth of a teaspoon) of honey before it dies! Imagine how much work went into the teaspoon of honey you put on your toast in the morning!
Bees collect sweet nectar from flowers, usually travelling less than 6km (4 miles) around their hive. The nectar is combined with an enzyme in the bee's mouth. When the bee returns to the hive, the nectar is passed from bee to bee, further mixing with more enzyme, until it becomes "honey" and is dropped into the wax cells of the honeycomb.
The mixture is a bit liquid, so the bees flap their wings over it to reduce the water content. When it is ready, the bees cap the cells with more wax.
If the honey isn't stolen - perhaps by a beekeeper - it will be used as winter food for the colony.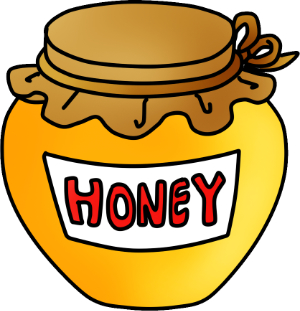 Magical Honeycombs
Young worker bees have glands that secrete beeswax, which is gathered up by other worker bees ready for use. As the worker bee gets older, their supplies dry up and they go out on foraging duty.
Older worker bees use the beeswax to construct the cells of a honeycomb, either for storing honey or for receiving eggs laid by the queen bee. Wax is also used later to "cap" the cells during the pupa stage of the life cycle, and to keep any stored honey safe for winter survival.
The cells of a honeycomb are hexagonal. Nature is amazing! Honey bees have found the perfect way to store the most amount of honey with the least amount of wax, with no gaps and maximum strength!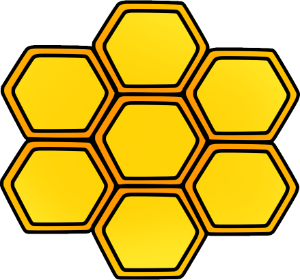 ---
More Creatures...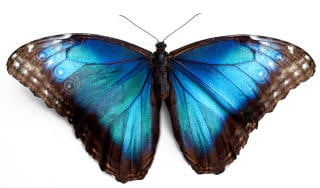 Butterflies
Explore Activity Village