We have ten printable colourful sets of flash card blanks to choose from, useful for all sorts of learning activities!
Sometimes the best way of learning is to use the old-fashioned flash card method - but that doesn't mean that the flash cards have to be dull! I've got a whole bunch of colours for you to choose from here. Each page prints eight flash cards and you can choose one colour per page or one of the assorted sets.
I've given them big borders to make them colourful and fun for the kids. I like my borders to be even, so I've designed the page so that you can make one slice or cut down the middle of the flash cards and end up with even borders. They are thick enough to round off with a corner rounder too, if you like.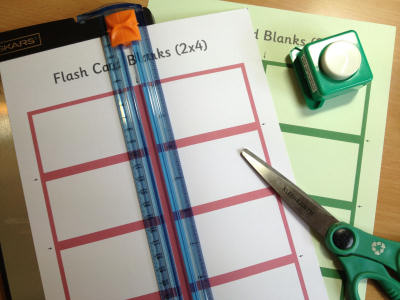 Explore Activity Village