This interesting technique relies on art tissue paper, which "bleeds" when water is added and produces a lovely mingled effect. Children enjoy watching the colours bleed into each other and the finished result is a perfect leaf for autumn.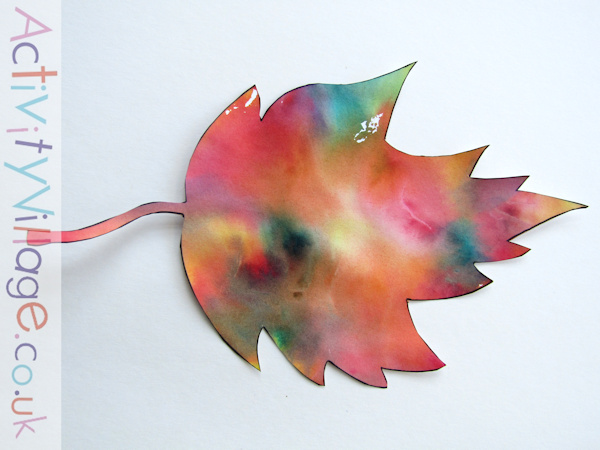 You will need:
Art tissue paper (the colour should bleed)
Card
Instructions:
Print one of our large leaf templates on to the card.
Rip some yellow, orange, red, brown and green art tissue paper into small pieces.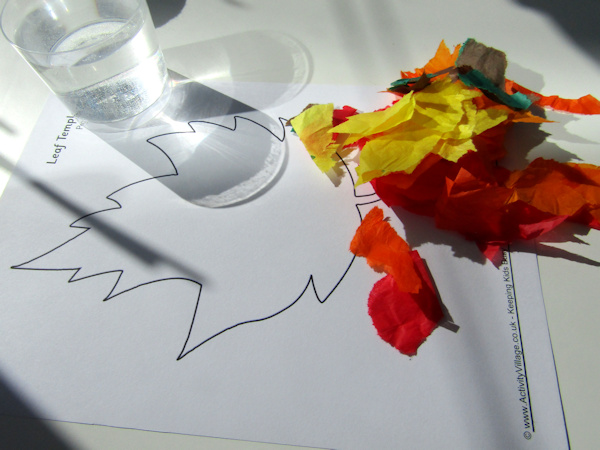 Tissue paper ripped up and ready!
Paint part of the leaf template with water and stick on the tissue paper, adding lots more water over the top to make sure the tissue paper is stuck down. Keep adding more water and tissue paper until the leaf is covered. Leave to dry.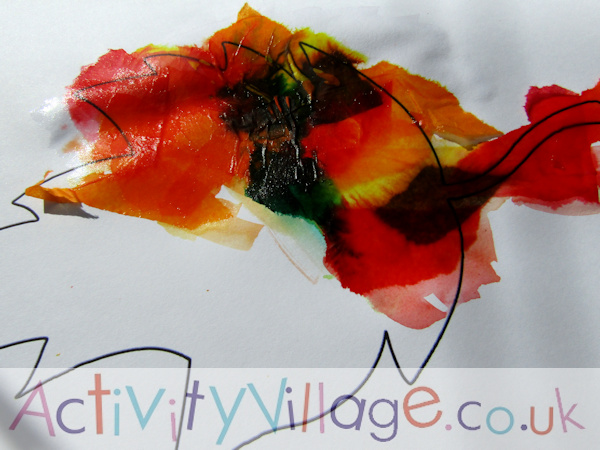 Adding tissue paper and water within the lines of the autumn leaf template

Leave to dry!
When the tissue paper dries, it peels off easily leaving a lovely mix of colours, which will fade a bit too.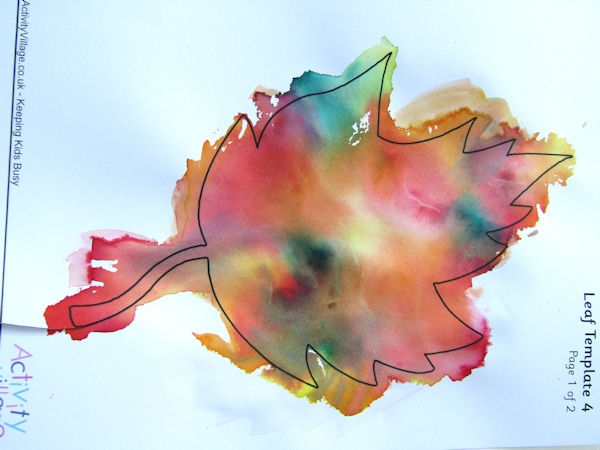 Bleeding tissue paper autumn leaf - dry and ready to cut out
To finish, cut out the leaf.
Explore Activity Village