This was an experiment to see how the ink in our tissue paper would transfer itself to the lovely, textured watercolour paper. We ended up with some very pretty brightly-coloured paper which we cut into hearts for our home-made Valentine's Day cards.
You will need:
Non-colourfast tissue paper
Watercolour paper
Instructions:
Rip the tissue paper into pieces.
Paint the paper with water.
Stick the tissue paper to the water.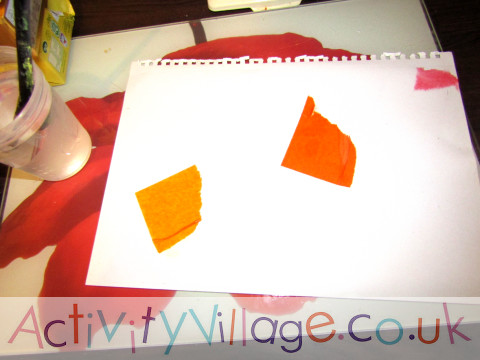 Beginning to stick the tissue paper onto the watercolour paper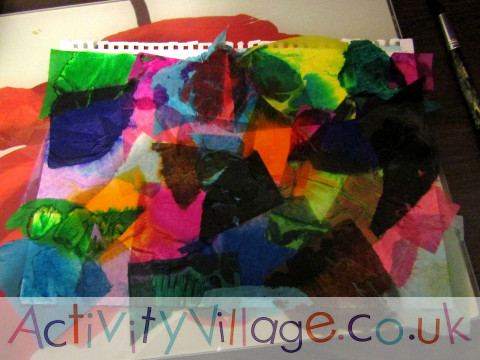 Sticking more paper on
When the paper is covered, paint over with another layer of water.
Leave to dry.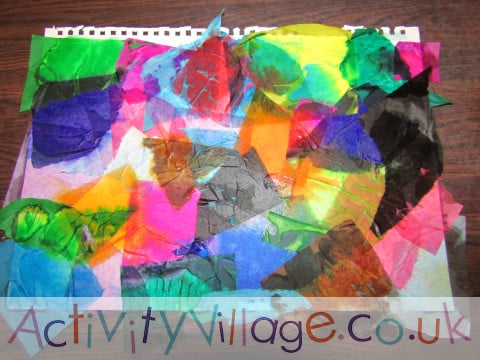 Beginning to dry
When the tissue paper is completely dry, peel it off the paper.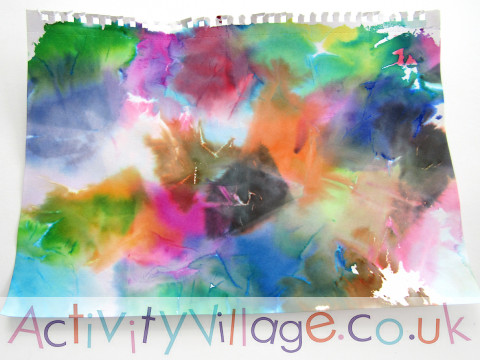 Ready!
Cut hearts from the paper.
You could stick the hearts to cards, use them for gift tags or bunting or simply display on a wall.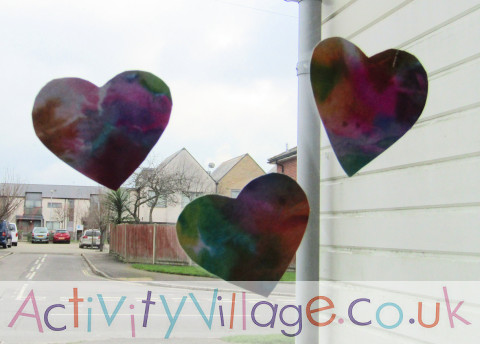 Our bleeding tissue paper hearts on display
Explore Activity Village