I chose both these "quotes" because I felt they were particularly appropriate for the new year. If we stop to remember often that "Every Moment Matters" we will almost certainly do more, enjoy more and get more out of life! And when things don't go as planned, or we feel a little low ... well, "Tomorrow is Another Day".
You can find these, and many more, colouring quote cards and colouring quote pages here: Colouring Quotes
Remember, we are adding 2 new pages every week - for as long as I can keep coming up with new ideas!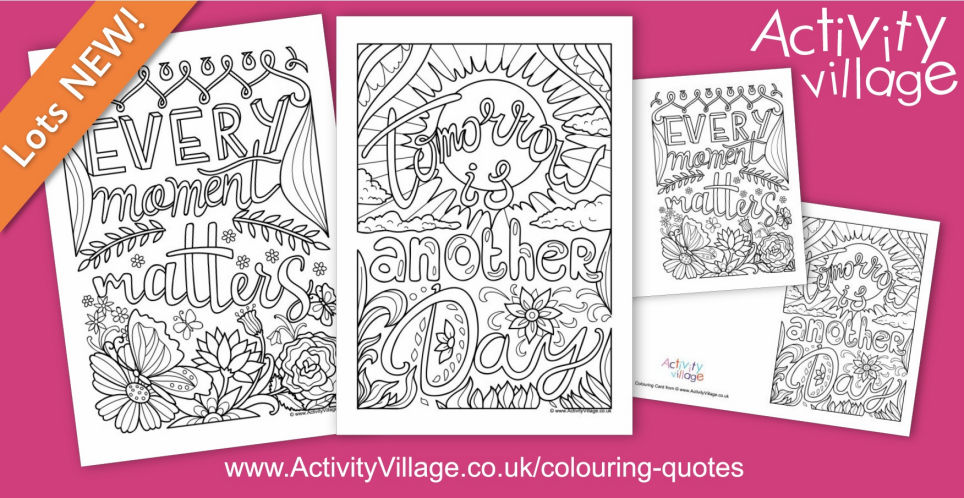 Wednesday, 10th January 2018