Whatever your political leanings, it is a big day for the United States tomorrow - the inauguration of the 45th President, Donald Trump. We've come up with a whole range of activities to accompany the occasion, with something to suit a variety of ages.
Find them here: Donald Trump
You might also want to explore:
These printables are for our Members only.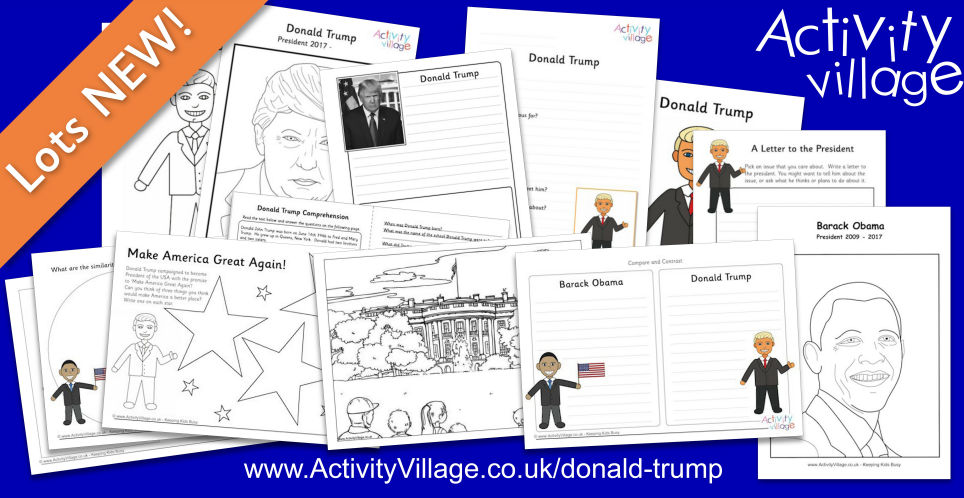 Thursday, 19th January 2017