We love window art. Love It! It is such an easy activity to set up and do with the kids (no real artist ability needed) and mine always love seeing their pictures hanging up on the windows and sliding doors.
This time the kids chose a few Christmas themed colouring pages as their starting points – they went for a jolly looking Santa Claus, a Christmas tree, an angel, an elf and a candle. With this activity I find a simpler colouring page works better.
We started with our Santa and the kids traced him onto a laminating sleeve using their black sharpies (permanent marker).

Tracing over the Santa Claus colouring page onto a laminating sleeve
I have found that it helps to use a bit of blu tack to stick the colouring page onto the sleeve before they start tracing so the kids don't accidently move the picture part way through tracing.
We made a couple of different templates all in one go – for some we used our Sharpies and for others we used some black dimensional paint (you could also create some black glue like Sarah did in her butterfly suncatcher post). For some templates we also added some lines through the picture to create a stained glass effect – or that was the idea at least. If you are using the dimensional paint / black glue you need to let it dry properly as it does smudge so we always leave these ones to dry out overnight.
Then the kids started colouring in their pictures using Sharpies / permanent markers.

Colouring in his Santa Claus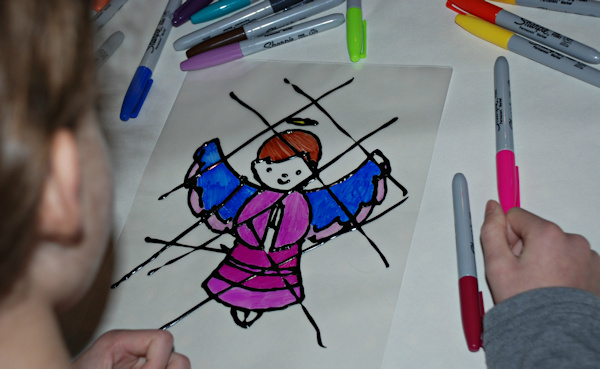 Creating her angel stained glass picture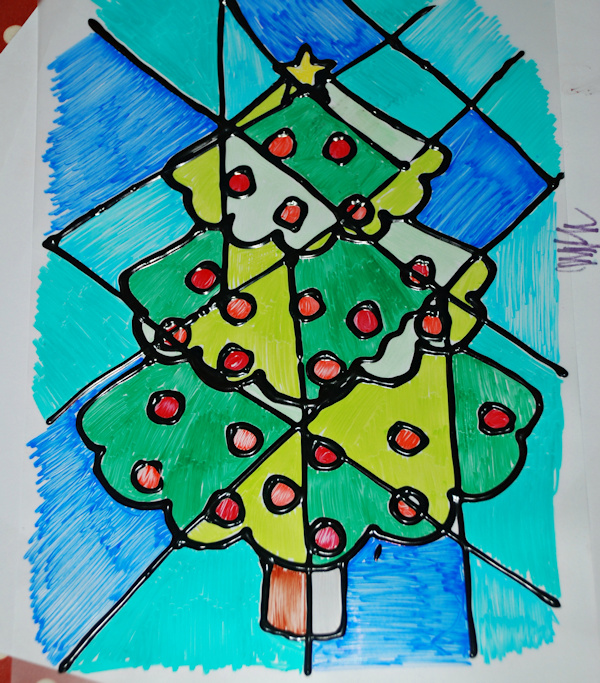 Christmas tree stained glass picture
And our first batch went up.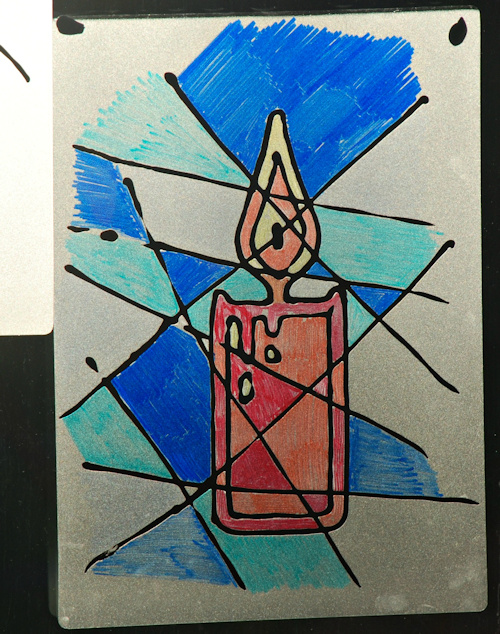 Candle window art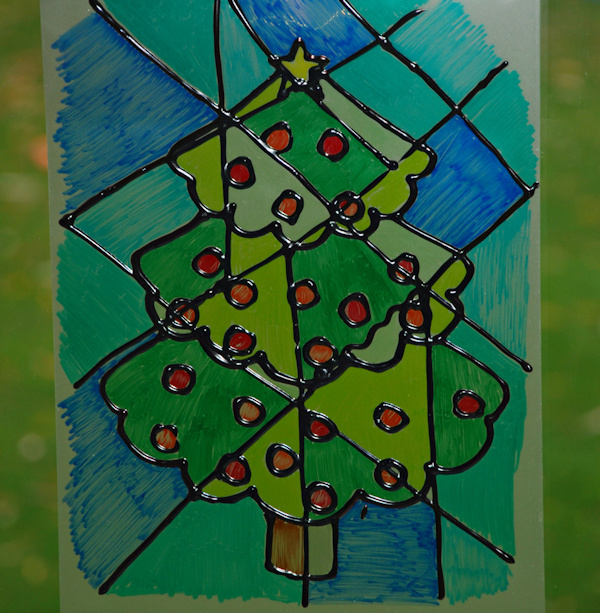 The Christmas tree picture up on the window
The kids loved them but they decided that we needed to create some snowflakes to add to get a real festive feeling. For the snowflakes I printed this snowflake colouring page at 50% so it was a bit smaller and then the kids traced over it using white dimensional paint and some watercolour crayons that we have.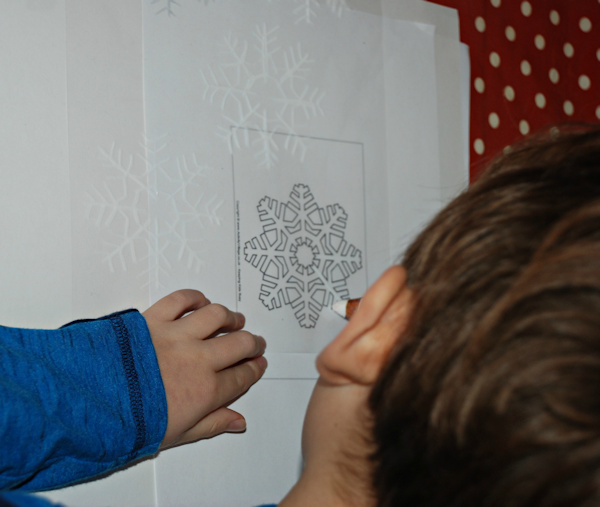 Creating snowflake window art
And I do agree with the kids adding the snowflakes especially around the Santa did make it look very festive!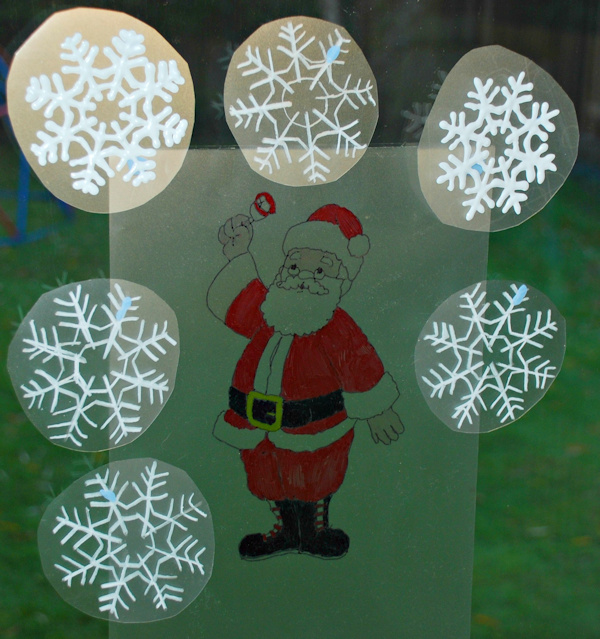 Santa Claus and snowflake window art
It is a very easy art activity to do at home with the kids and mine really enjoy the end results that they get.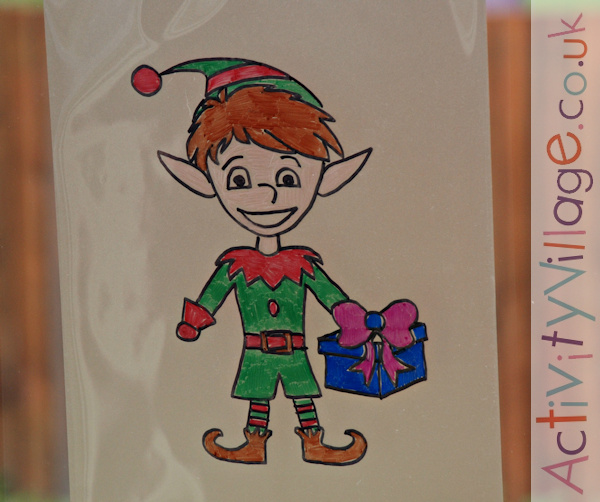 Christmas elf up on the window

Some of our window art up on display!

This is a guest post from Shelly. Shelly is a home educating parent of two children aged 6 and 9. She blogs at ofamily learning together where she shares ideas on the different learning activities that they do including lots of hand-on Maths, arts and crafts and anything else that is part of their home educating lifestyle.
You can find more guest posts by Shelly, and a list of all our guest posts, here.
Thursday, 13th December 2018