One of the sections that we have been using more and more over the last few months is the Famous People section. Whether we are learning about a historical period – like when we did Ancient Greece and we looked at the Alexander the Great pages - or we are just reading about a person – like Christopher Columbus - I am finding this section a valuable source of resources.
There are so many people included in this section and we have by no-means looked at all of them but I wanted to highlight a few of the resources that we have discovered.
The section is split into sub areas like Famous Artists, Famous Writers, Famous Leaders and so on, or you can also look for your famous characters in an A to Z list (we tend to use this as I normally know exactly who we are looking for).
Most include a basic factsheet and some sort of writing page. In most cases there are more than one option for a writing page – sometimes it is a straight-forward worksheet, sometimes it looks like a scroll and sometimes it is a page uniquely designed for the person – eg. the Florence Nightingale Before and After page.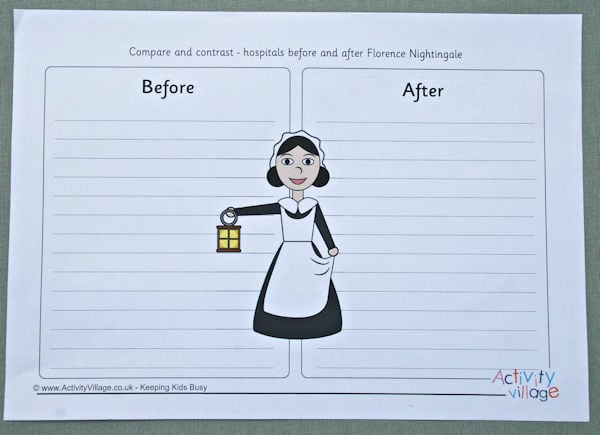 Before and after - hospitals and Florence Nightingale worksheet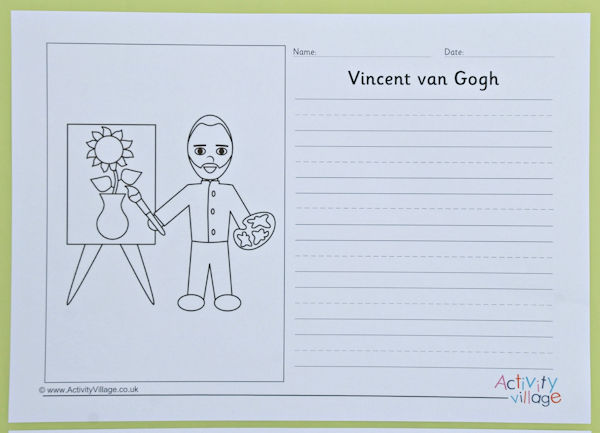 An example of a Famous Person story paper page - Vincent van Gogh
We normally print out the Comprehension pages, which include a summary of the person's life and then a few questions about them.

Christopher Columbus comprehension worksheet
I like these comprehension pages as they are a great way of ensuring the kids have understood everything they have read and learnt about the person.
When we were looking at Guy Fawkes we found this cloze – which was perfect for my youngest.
Most of the famous people include a "Learn to Draw" page. I love these Learn to Draw pages and I have an entire folder filled with them for the kids to use whenever they want!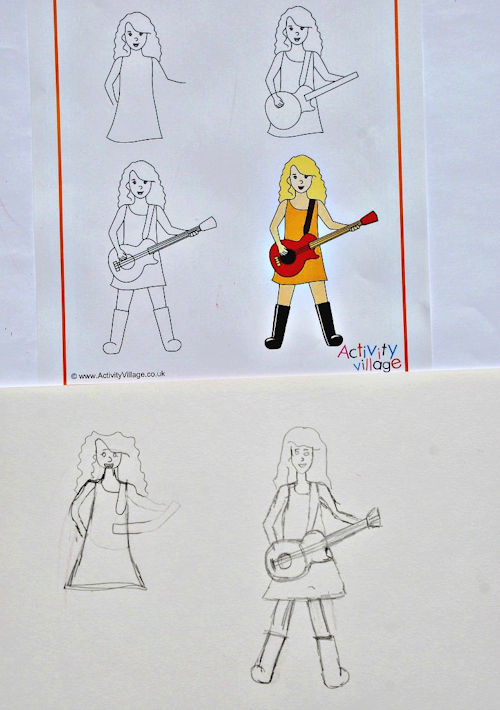 Learn to draw Taylor Swift - just one of the many Famous People Learn to Draw pages!
We were actually talking the other day about making our own timeline with the children's Learn to Draw characters. I think it is an excellent idea and it would be a fun historical timeline to have up in the house.
Sticking with timelines, these mini- timelines are one of my favourite famous people pages. You print out 2 pages – one with some key facts written into small boxes and one with the timeline on it. Then the kids stick the boxes in the correct order (helpful hint - it does sometimes help to cut a few of the boxes slightly smaller).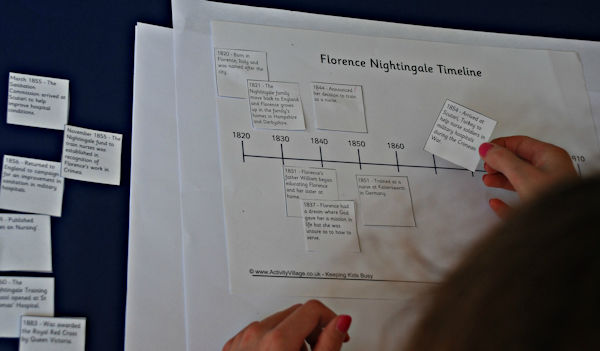 Florence Nightingale timeline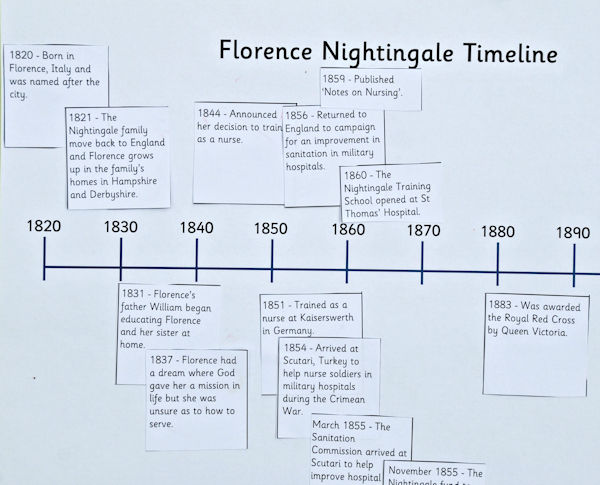 Florence Nightingale timeline
We really like this activity as it provides the kids with a nice summary of all the key events set out on a timeline. For older kids, you could also suggest that they try and fill in the timeline themselves with key facts that they remember.
Although there are many "standard" pages included for most famous people, there are also some pages that are unique to certain individuals. For example, we loved the Shakespeare quote pages and the maps included under Christopher Columbus and Alexander the Great.
And if you happen to be looking at the Tudors and Henry VIII there is a stunning booklet for the Six Wives of Henry VIII.

The Six Wives of Henry VIII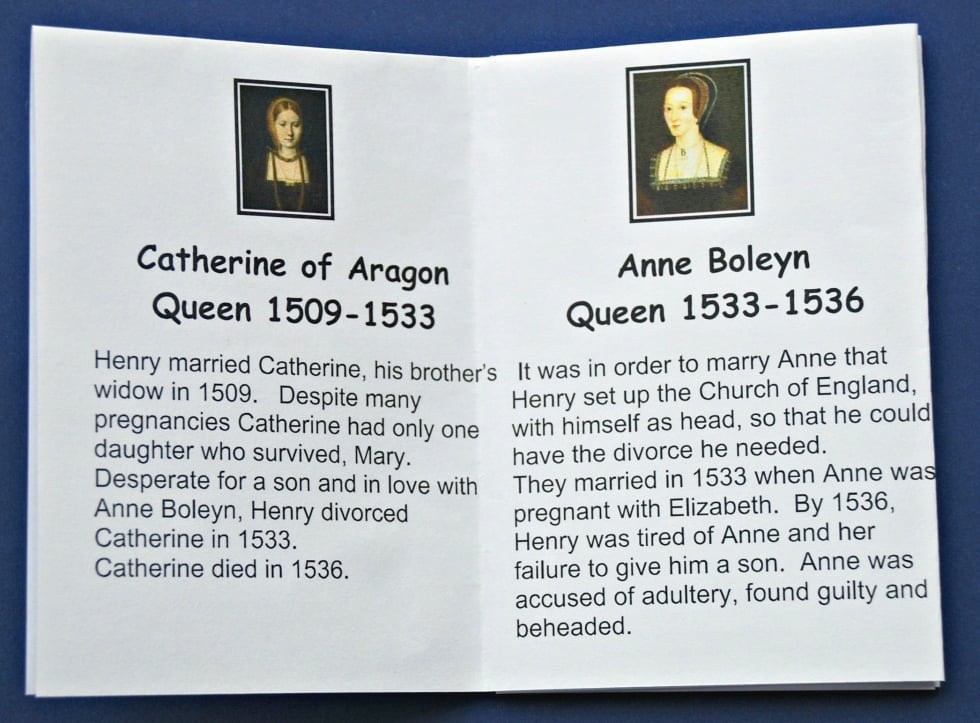 Inside the Six Wives of Henry VIII booklet
Whether is it straight forward fact sheets/ comprehension pages or more unique pages like the maps and the wives booklet it really is worth having a quick look at what is under the famous people section. We have found a number of them very useful and I know we are going to be using more in the coming months.

This is a guest post from Shelly. Shelly is a home educating parent of two children aged 6 and 9. She blogs at ofamily learning together where she shares ideas on the different learning activities that they do including lots of hand-on Maths, arts and crafts and anything else that is part of their home educating lifestyle.
You can find more guest posts by Shelly, and a list of all our guest posts, here.