We love masks. It does not matter if they are straightforward print-outs like the animal masks or fairy tale masks (both of which can be printed in black and white for the kids to decorate them) or if they are mask templates ... either way my kids love the masks! The animal and fairy tale masks are great to include in the kids dress up boxes or just for a fun session of animal antics.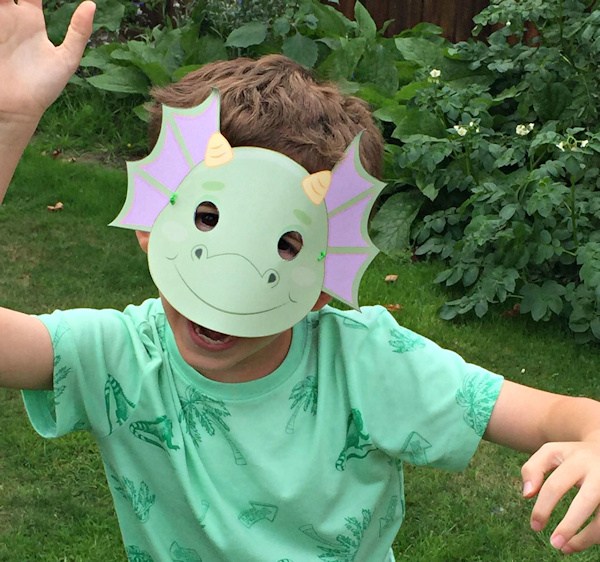 A dragon in the garden!
We always print our masks onto card and we tend to use elastic or string to tie them around the kids' heads. We have found hands-free masks tend to work better for fun, but you can also glue craft sticks inside the mask so that the kids hold them in front of their face.
We have used the different mask templates on a number of occasions, mainly because it is an easy to set up craft – just print out the templates and gather up any crafting items you have in the house. But also because the kids enjoy crafts where they can use the items afterwards. And from a mum point of view – it is such a great fine motor activity.
We tend to print the templates out on a combination of plain white card and coloured card. One thing I have realised from all our mask making is it is always better to make the holes in the masks through which you are going to attach your string before the kids start adding their decorations. We made a few in the beginning where the kids covered every inch of the mask and there was just no space where I could make holes for the string.
For decoration material we use whatever we have in the house. Some of the favourites are our sharpies, craft jewels, craft feathers, buttons, coloured wool and coloured tape. If you use the self-adhesive craft jewels that you can buy in most crafting stores, don't be scared of adding some extra glue to the back of the jewels so that they stick properly – we always tend to add extra glue to prevent the jewels from falling off.
Really anything could get added - even coloured sand or pasta. I must admit I really like the masks with the feathers added.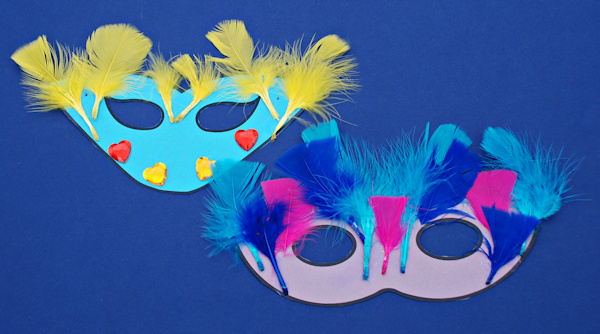 But both my kids seem to love the effect of adding craft jewels.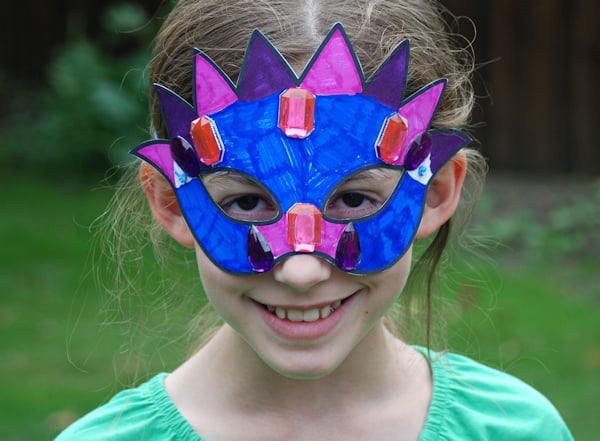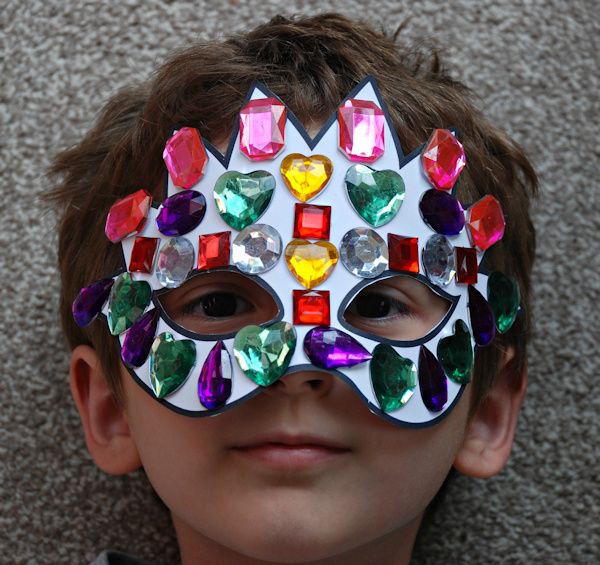 As striking as all the decorative items can be, the masks can also be very effective with some normal felt tip pens. If your kids are into super heroes they can always create their own super hero mask.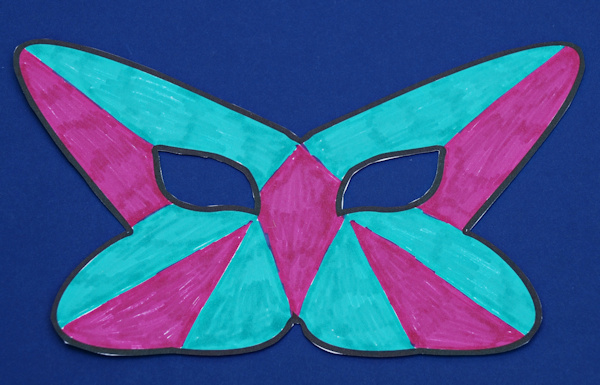 If you are having a party or a playdate, you can also always print a few masks onto patterned card. Patterned masks can be fun if the kids are playing team activities.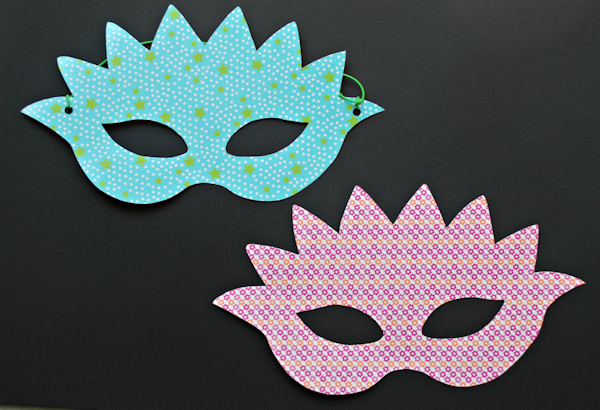 A selection of our colouful masks!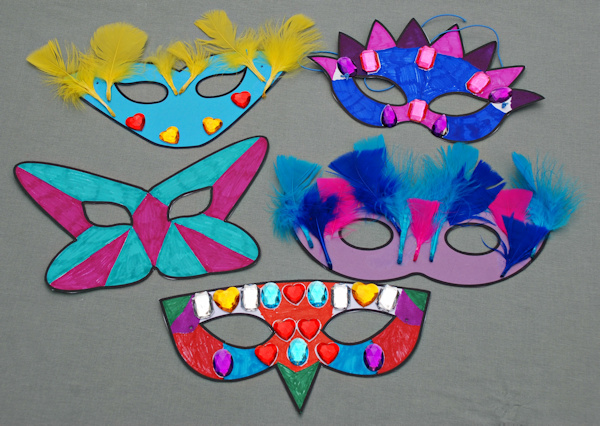 This is a guest post from Shelly. Shelly is a home educating parent of two children aged 6 and 9. She blogs at ofamily learning together where she shares ideas on the different learning activities that they do including lots of hand-on maths, arts and crafts and anything else that is part of their home educating lifestyle.
You can find more guest posts by Shelly, and a list of all our guest posts, here.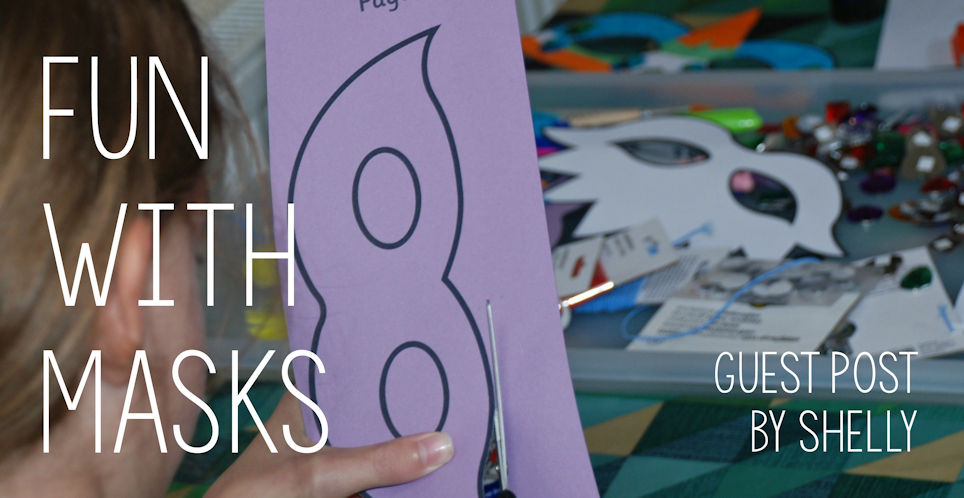 Wednesday, 27th February 2019