My son wanted to do some painting but he asked to do something a bit different from "normal painting" – which I must admit stumped me. "Painting that is not normal painting". I had to think about that one for a while! But it just so happens I was busy reading an Impressionist book so I thought ... what about painting using dots instead of brush strokes? I suggested using ear buds but both my kids opted for normal paint brushes. You just need to make sure the paint brush has a nice pointy head – we found our newer paint brushes worked better.
He went for a tortoise picture (he is currently fascinated by all things tortoise, turtle and terrapin). There are a few options on the website but he choose this tortoise colouring page as his template.

Creating his dotty tortoise

The completed dotty tortoise painting
He really enjoyed the dotty style of painting and commented that it went a lot quicker than he had expected. Initially he was convinced that he would not be able to finish his picture in one art sitting but he actually ended up doing two paintings!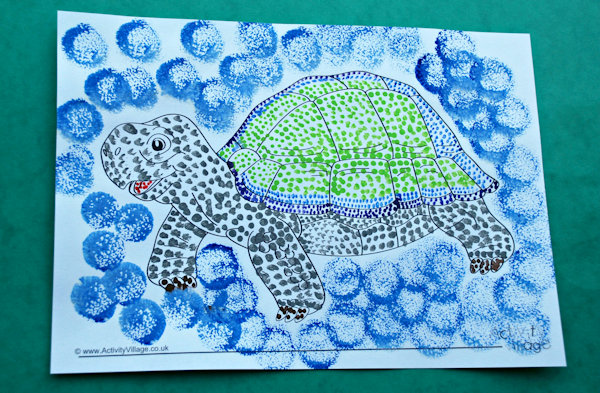 His second dotty art tortoise, with background
With the second one we decided to add in some background. He wanted to stick with the dotty theme but we created bigger circles using a foam dabber that we found in a local bookstore.
My daughter also joined in with the dotty craze. She started with autumn leaves and played around a bit with different colours. We have been talking a lot about which colours work well together.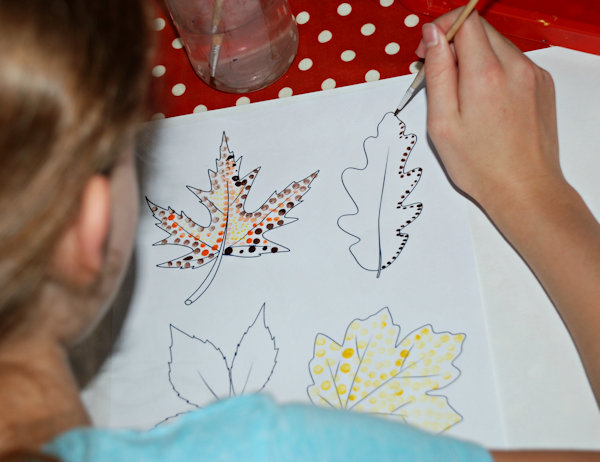 Busy creating some dotty autumn leaves
She did comment that one of the challenges was trying to get the dots to look more consistent and she marvelled at how hard an impressionist painting must be to do, with all those dots combined together to create more detail like shadows and form.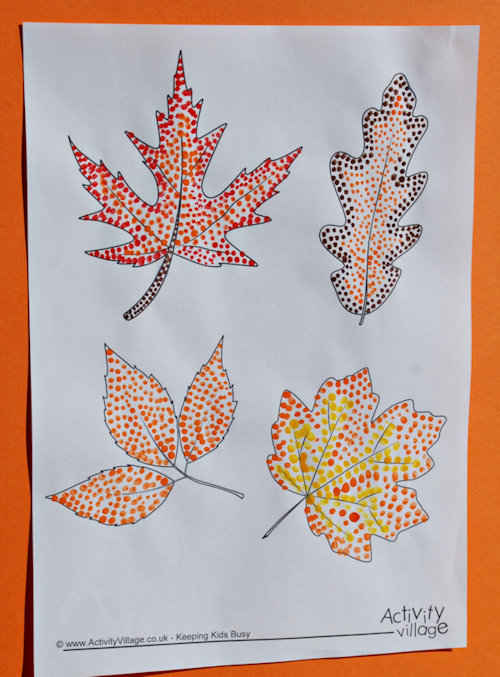 Dotty autumn leaves completed
After the leaves she wanted to continue and decided to try a flower. Again colour was a big factor with her. She wanted to use purple, yellow and orange but after testing out the three colours together on a scrap piece of paper she decided that she did not like the purple and orange right next to each other. This has been one of the art points we are trying to work on now that she is a bit older; to first plan your colours before you just start applying them.
I personally think the flowers look really nice with the dots.

Completed dotty flowers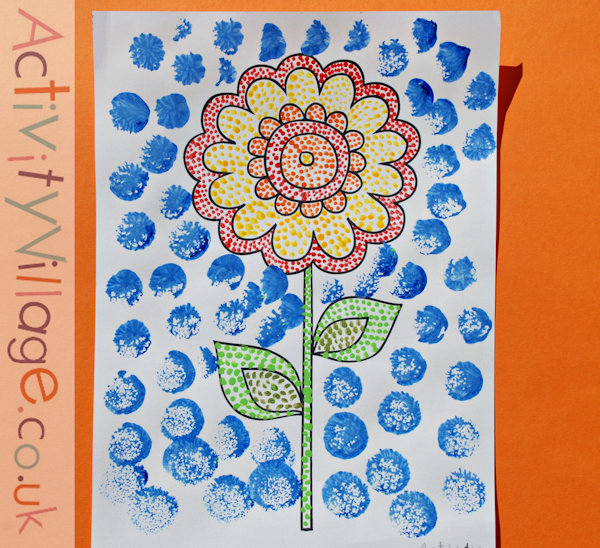 Close up of one of her dotty flowers
We also thought it might be fun to create an autumn tree with our autumn leaves. So my youngest created a simple tree shape using his dabbers and we cut out some of our dotty autumn leaves. The leaves look very effective when they are cut out!

The dotty autumn leaves cut out
And our very simple but fun dotty art autumn tree!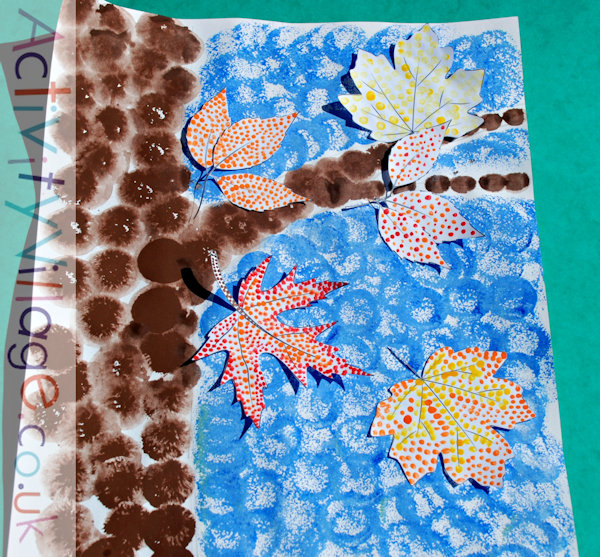 Dotty autumn tree with cut out dotty leaves

This is a guest post from Shelly. Shelly is a home educating parent of two children aged 8 and 10. She blogs at ofamily learning together where she shares ideas on the different learning activities that they do including lots of hand-on maths, arts and crafts and anything else that is part of their home educating lifestyle.
You can find more guest posts by Shelly, and a list of all our guest posts, here.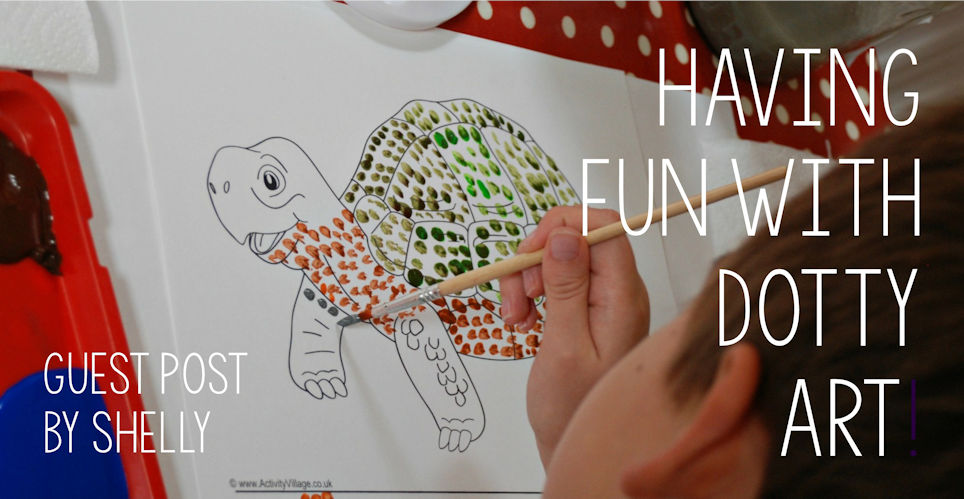 Wednesday, 18th September 2019