My favourite type of printables are ones which can be used in many ways. Our new backdrop printables are the perfect example; the only limit to how they can be used is imagination. I thought I'd show you some of the ways I've been making use of them.
Animation
This activity was done with a group of about 15 5-9 year olds. I provided them with a couple of sets of our backdrops, some clear acetate and permanent markers. The children drew figures (I'd suggested stick figures) on the acetate in various poses. We then took photos of the figures on the backdrop, moving them or swapping the figure between each photo. The photos were then uploaded into a stopframe animation app and turned into videos with very pleasing results.
Please note that you will be leaving Activity Village when you watch this video.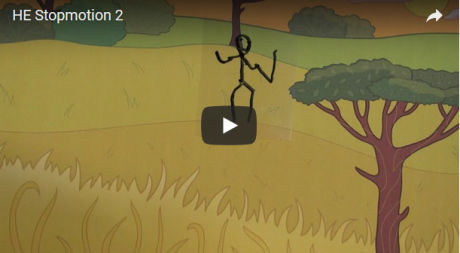 Please note that you will be leaving Activity Village when you watch this video.

Creative Writing / Puppets
The large backdrops make excellent scenery for puppet shows. You could glue the backdrop to card and use a box to make a theatre to use over and over. We were planning to use ours to make a film so we stuck our backdrop to the wall. You might guess from the plot of Sam's performance (with the help of Dad) that we are still huge Gruffalo fans!
Please note that you will be leaving Activity Village when you watch this video.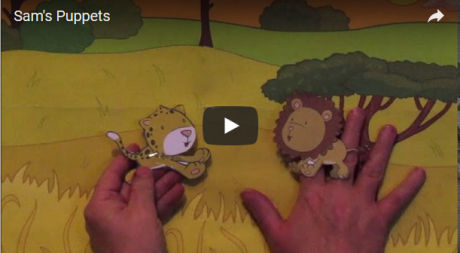 Cutting Practice
Sam is currently going through a phase of enjoying cutting out. We like cutting activities at Activity Village as they are such a good way of improving hand strength and fine motor control skills. I provided him with our printable page of sea creatures and the underwater backdrop and he made this lovely scene. You can never be too old to enjoy a bit of cutting and sticking!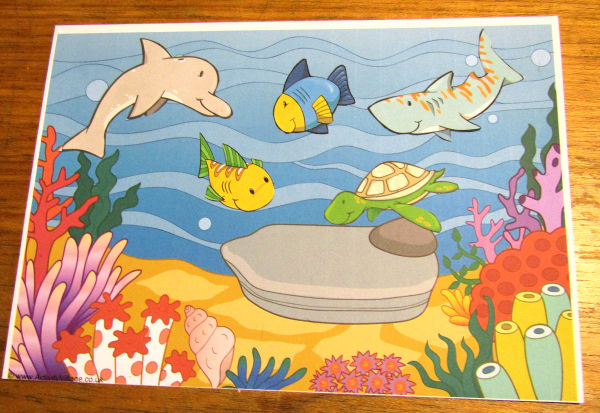 Sam's under the sea cut and stick scene
More Ideas
Other ways I can think of for using them are:
laminate and draw on with drywipe markers
as placemats (you could decorate with cut out characters or stickers first)
to decorate with stickers
as a playmat for toy animals
as a background for other stopmotion animation projects (using Lego, clay or toys)
to build dioramas / as a backdrop for a toy animal display
for sorting activities when learning about habitats
for creative writing prompts - write stories inspired by the scene
for card making - glue a backdrop inside a card and add a pop up character
We'd love to hear your ideas and see your photos of what you get up to with our backdrops.

This is a guest post from Sarah. Sarah has been helping with Activity Village for over 10 years, providing most of our lovely craft ideas as well as many of our printable resources. She home educates her son, blogs at Life, Love and Literature and organises regular Group events and workshops.
You can find more guest posts by Sarah, and a list of all our guest posts, here.
Friday, 23rd February 2018