Whether your child is starting school in September or you are starting your home education journey, there are lots of fun activities and games that you can play with them to help to prepare to learn to read.
Many pre-reading skills don't have to be taught explicitly. You will probably find that they are things that we already do in everyday life with our children. Hopefully, we can give you some ideas on how to include more of them into your day-to-day activities so that you can feel certain that will be ready and confident when they start learning to read formally.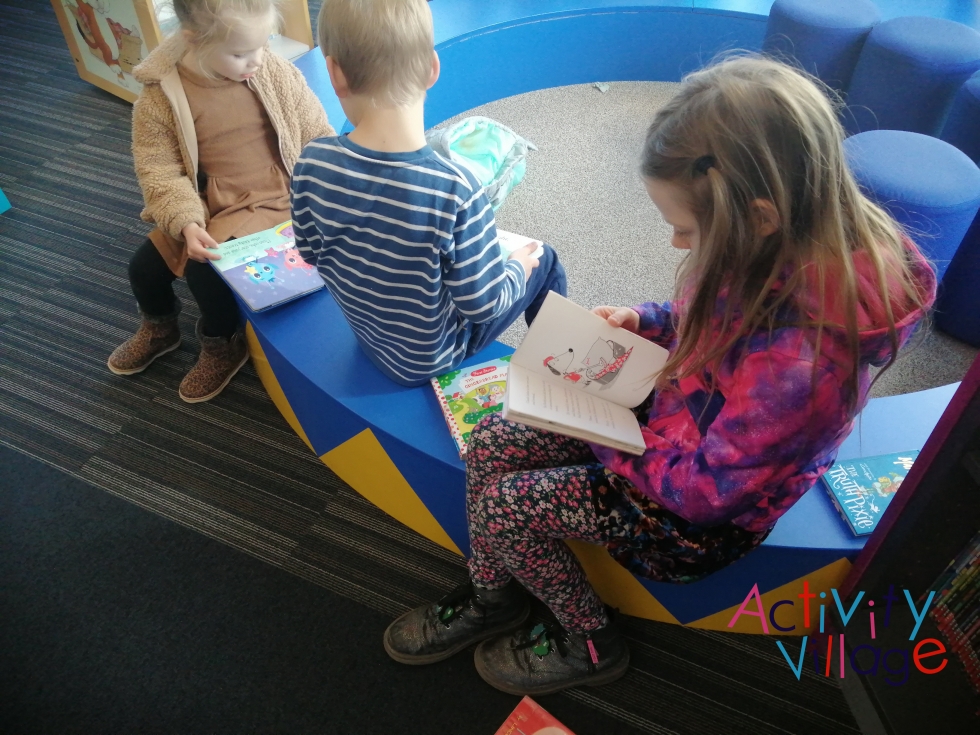 Enlarging Children's Vocabulary
The most important thing is to read regularly with your child and look at lots of different types of books, including poetry, picture books and some non-fiction. This helps your child to learn lots of new vocabulary so that when they start reading, they understand the words. It also gets them excited about books and then they will want to learn to read. Visit the library as often as possible and explore. We have got a library scavenger hunt and a picture book scavenger hunt that you can use to introduce more new words and encourage children to delve into areas of the library that they might not usually.
It might sound obvious, but talk to your children all the time. Describe what you are doing in the kitchen, talk to them about your plans for the day and explain what you can see when you are out and about. Play games that encourage talking such as this describe the picture game.
Finally, singing action songs is a lot of fun. Here we have the lyrics to eight action songs that you can sing with children. There are lots of benefits to singing with children. Not only does it help them to learn new words, but it also improves their feeling of wellbeing (and yours too!).
Developing Listening Skills
Helping your child to listen carefully and pick out sounds will help them to be able to pick out the sounds in words.
There are lots of fun activities that you can do to help children to develop their listening skills. Our favourite is going on a listening walk which is like a scavenger hunt but for sounds. We have a handy tick sheet that you can use.
Exploring musical instruments and listening to classical music is another way to get children interested in sounds. We have got some beautiful musical instrument flashcards to help get you started. Have a look at the images and talk about how they might sound. Listen to the instruments being played. Then listen to some orchestral music and see if the children can pick out those instruments.
Listening to the Sounds in Words
Teaching children about rhyming words can really give them a head start when learning to read. Children that notice rhymes are more likely to see that rhyming words often have the same spelling patterns. There are many picture books that use rhyme and if your child is being exposed to rhyme often, they will probably pick it up naturally. You could point out some of the rhymes too when you are reading rhyming stories together. When children are becoming more confident about picking out rhyming sounds, you could ask them to have a go at these colouring in sheets or play rhyming word snap.
Play 'I Spy' with children to help them to hear the beginning sounds in words. This is a game that can be played any time, any place. As children begin to get more confident at hearing the sounds in words, they will love playing this robot game. Pretend that you are a robot and 'sound talk' out the things that he wants to eat. Ask the children to find the picture card that corresponds.
These skills are covered in Phase 1 of the DfE's Letters and Sounds document. If you are following this, we have lots of Phase 1 Phonics Resources here: https://www.activityvillage.co.uk/phonics-phase-one