In the image below you can see just a small selection of our new goal-setting printables - some of my favourites. Adina, Sarah and I designed them to make planning and dreaming and imagining - and, eventually, goal-setting - fun! They might not be conventional, but they are exciting and enticing for the kids, and that makes the whole process of thinking about what they would like to achieve so much more interesting.
If you click through to find all the printables - there are many more than you can see below - you can also scroll down for some tips on goal-setting with kids to get you started, if you need them.
And here's one more tip from me. Once the kids have completed these printables pages, date them and store them away carefully. When you look at them in a year's time, or two, or three, they will provide a wonderful snapshot of your children's life in early 2016.
Find them here: Goal Setting for Kids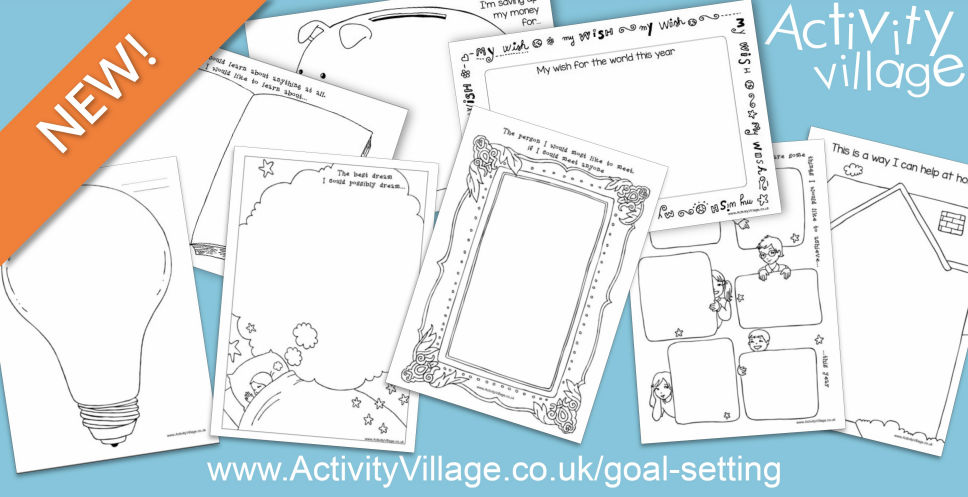 Wednesday, 6th January 2016