Here's a pretty button wreath Christmas tree decoration that kids can make themselves. Using a pipe cleaner as the base makes it safe for all ages, although younger children will need supervision. And of course you can change the colour of the buttons to suit your Christmas tree! Pearly white buttons can look very pretty, red, white and green buttons look traditional, while red and white on their own give a lovely candy cane effect. If you don't like a particular combination, it's easy to take the buttons off and start again!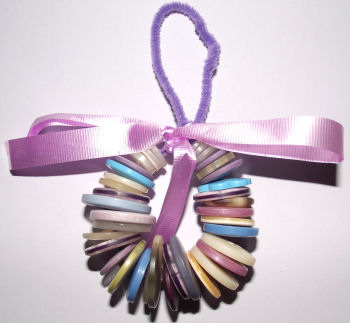 Sarah and the boys chose pretty pastel colours for this button wreath
You will need:
Wire or thin pipe cleaners (you may need to join two together)
Buttons
Ribbon
Instructions:
Make a large, loose loop on one end of the pipe cleaner so that the buttons don't fall off while you are working. Now thread the wire through one hole of each button, stacking them up as shown in the photo. You want enough buttons to be able to form a circle, but you need to leave some of the wire free to form a hanging loop later.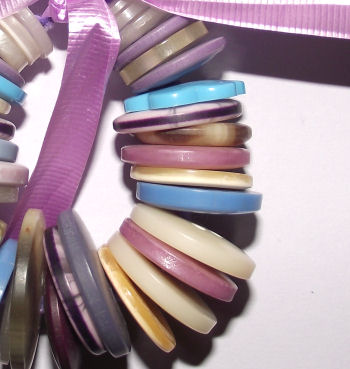 Undo the starting loop you made, and bend into a circle, twisting the wire to secure while leaving the ends free. Now twist the ends to form the hanging loop.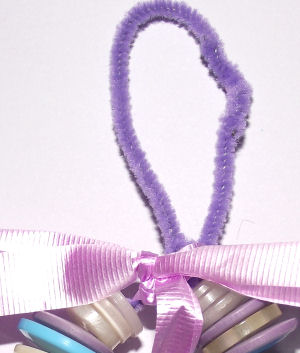 Tie a ribbon bow around the top on the wreath. Hang the button wreath decoration on your Christmas tree!

Explore Activity Village