Canada
Here you will find all our Canada resources for children - a fun collection of Canada-themed crafts, printables, puzzles, colouring pages and worksheets that you can enjoy during your study of Canada, on patriotic occasions, or perhaps for Canada Day activities and celebrations.
Canada's National Day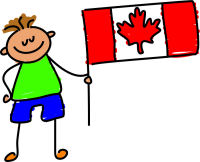 Canada Day is celebrated across the country on 1st July each year. We have a collection of activities for Canada Day here:
Canada Day
Learn About Canada
The country of Canada is situtated in the north of the continent of North America and shares its border with the USA.
It is the second largest country by total area in the world, but is sparsely populated, with most people living close to the border in the main urban areas such as Vancouver, Montreal, Quebec and the capital city, Ottawa.
The areas we now know as Canada were populated for many thousands of years - from at least 13,000 BC - by Aboriginal people such as the First Nations and Inuit. Inuits still comprise about 5% of the population, but the remainder are mainly of English and French origin as, in the late 15th century, Great Britain and France established colonies in Canada. English and French are both official languages.
Canada has over 30,000 lakes!
Canada is a member of the Commonwealth and Head of State is Queen Elizabeth II.
National icons are the beaver and the maple leaf, which features on the Canadian flag.

Canada on a map of North America. You can print this map here.
Sports in Canada
Ice hockey is the country's national sport, and lacrosse is also popular. Winter sports are also important and Canada has played host to the Winter Olympics.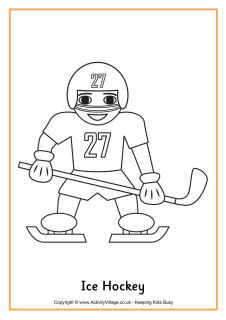 Ice Hockey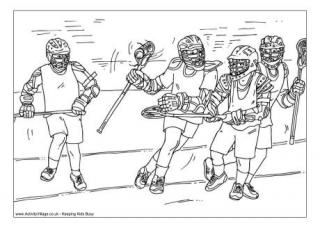 Lacrosse
Our Canada Activities
Explore Activity Village