Candy Cane Theme
Enjoy our candy cane crafts, colouring pages and printables. Candy canes come in all shapes and sizes, but at Christmas we usually enjoy red and white striped candy canes like these!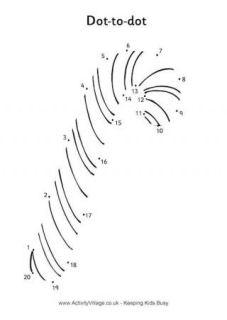 Lots NEW! An assortment of candy cane colouring pages to enjoy this Christmas!
Have fun with real candy canes - or make your own - with our Christmas collection of candy cane...
Learn to draw a candy cane, print and craft a candy cane, try your hand at a candy cane jigsaw or...
Explore Activity Village