Put those loo rolls to good use with this fun Olympic ring printing activity for younger kids! Any sort of printing is great fun for younger children, and watching the rings form into the Olympic symbol is satisfying.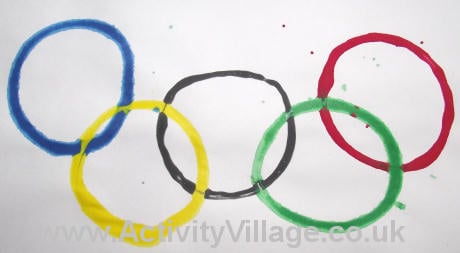 Olympic ring printing
You will need:
5 cardboard tubes
Paint in red, green, black, yellow and blue
Instructions:
Paint each tube in a different colour and leave to dry.
Dip the end of each tube into one of the colours and print onto paper. Make sure you look at a picture of the Olympic Rings so you can print your colours in the right order.
Explore Activity Village