Castles
We've got the very beginnings of a castle theme here, and we'll be expanding it soon. But it goes nicely with our Knights and Princess Theme pages. Have a go at our castle crafts (dig into the junk cupboard first!) and print out some detailed colouring pages of Medieval castles...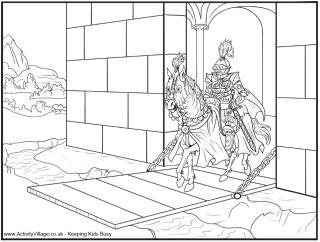 We've got some super castle colouring pages for you to print and colour here - including a...
A small selection of castle crafts that you can enjoy with your children.
We hope you enjoy these castle printables. At the moment we have some fun acrostic poem printables...