Some kids love to dress up as animals, and a little one dressed up as a kitten is always cute. A black cat is, of course, perfect for Halloween too.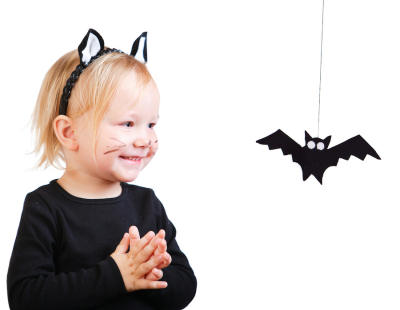 You will need black, grey or brown tights or leggings and a matching T-shirt, leotard or sweatshirt as the basis for your cat or kitten costume.
Make a tail by stuffing an old nylon stocking with newspaper, or use a length of rope, two tail-shapes of felt stitched together and stuffed, or half of a pair of a child's woolly tights!
Make some cat ears out of felt or construction paper (one colour to match your costume, and pink or white for the inside of the ears) and attach to a plastic hair band, or have a go at making our cat mask from a paper plate.
For Halloween, give your cat a broomstick!