Charles Dickens
Charles Dickens (1812-1870) is one of the most prolific writers of all time and possibly the most famous author of Victorian Britain.
Dickens was born in Portsmouth and left school young, when his father was thrown in to debtors prison and he needed to financially support the family. Many of Dicken's stories covered the realities of poverty and life for the working classes and reflected his own early life.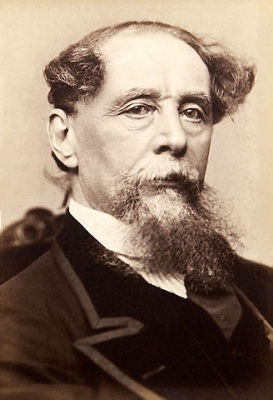 Most of his novels were published in serial form meaning that they were accessible to the lower classes of society who would pay a contribution to hear them read.
Many of the most famous literary characters come from Dicken's stories; Scrooge, Fagin, Miss Havisham, Mr Micawber and many more.
Charles Dickens was born on 7th February, and that's a good excuse to celebrate his birthday by finding out a little about him and enjoying some of his stories!
"Reflect upon your present blessings -- of which every man has many -- not on your past misfortunes, of which all men have some." ― Charles Dickens, A Christmas Carol and Other Christmas Writings
Dickens Videos!
Activity Village is not responsible for this video content. Please remember that children should not browse video sharing sites unsupervised.
Charles Dickens - according to Horrible Histories!
A short animated history of Charles Dickens' life
Why Not Also Explore:

Jane Austen
Explore Activity Village