Here's a fun chicken mask for the kids to make - at Easter or any time! It's easy too.
First, cut a rectangular shape out of yellow card a bit wider than your child's face, and mark where the eye holes should be. Use a pair of sharp scissors to cut them out (with adult supervision).
Referring to the photo above for the correct shape, cut two pieces for the beak: one out of black card and one, very slightly smaller, out of red card. We used a corrugated cardboard for the top layer but you could also top a piece of plain card with red felt or fabric. And of course orange card would be fine, too. Cut two small tear drop shapes out of the black card and stick on as shown. Attach the beak to the mask with white glue.
The "comb" is made using a cactus-shaped piece of red cardboard and red glittery pipe cleaners (chenille stems). Twist them to fit the shape of the card and glue down with strong white glue.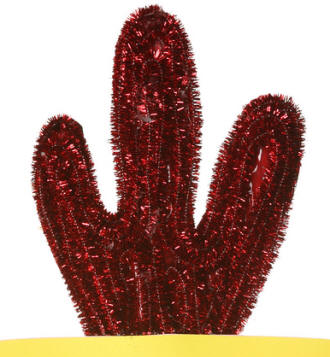 When dry, attach to the back of the yellow card, first with white glue and then with a strong tape to hold it securely and make the mask comfortable for your child to wear.