Make pretty Christmas decorations to hang on the tree using old Christmas cards and this clever folding technique.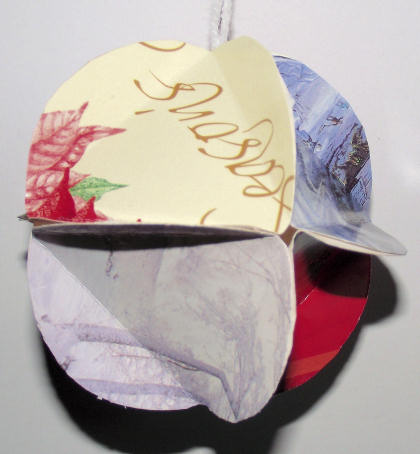 You will need:
Old Christmas cards
Glue stick
Wool (yarn)
Sticky tape

Christmas card bauble template
Instructions:
Cut 8 circles from old Christmas cards. You can use our template or a craft punch.
From scrap card, cut an equilateral triangle to fit inside your circle. If using our template there is a triangle to fit the circle included.
Lay your card triangle on top of each of the Christmas card circles in turn. Fold the uncovered Christmas card over to make flaps.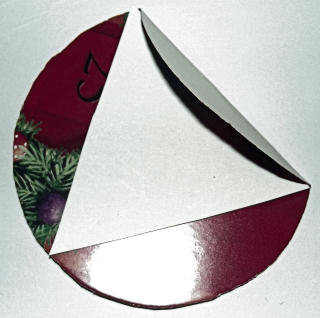 Assemble your bauble by gluing the flaps together.
When you have stuck three circles together slip a loop of yarn into one of the points where the flaps meet and tape to the inside to secure.
Continue gluing the flaps until all the circles are joined.

Nearly finished!