Christmas Crafts
Christmas is the perfect time to settle down to some good kids crafts: the days are short, the cold discourages playing outside, crafting will keep your kids busy and take away some of their impatience and excitement while they wait for Christmas Day to arrive, and with families and friends visiting your house there is no better time to display some of your children's crafty talents proudly!
We've got a huge collection of Christmas crafts here at Activity Village - too many to show you on just one page! Scroll down to find first crafts ordered by category and then more general Christmas crafting ideas below.
Christmas Crafts by Category
These links will open up into a new window.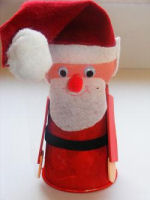 Whether you know him as Santa or Father Christmas, very few children would argue that he is the most important visitor on Christmas Eve!
Father Christmas / Santa Claus Crafts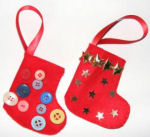 The excitement of the stocking on Christmas Eve is probably what most children look forward to most at Christmas time! We've got some fun stocking craft ideas here...
Christmas Stocking Crafts

Christmas trees you can sew, paste, bead, paint ... so many crafty ideas!
Christmas Tree Crafts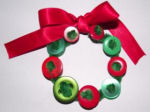 We have a variety of Christmas wreath crafts using everything from buttons to tissue paper to wool!
Christmas Wreath Crafts

Celebrate the season with one of our Christmas angel crafts for children. We have angels for the window, topping the tree, displaying on the mantelpiece, or using as a puppet in a nativity show!
Angel Crafts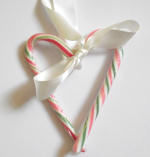 Have fun with real candy canes - or make your own - with our Christmas collection of candy cane crafts for kids!
Candy Cane Crafts

Browse our collection of pretty snowflake crafts - we've got something for all ages!
Snowflake Crafts

Winter is here - in our craft activities anyway - and these snowmen will certainly help you celebrate the holidays.
Snowman Crafts

Our reindeer crafts are some of the most popular Christmas crafts at Activity Village - and they are cute!
Reindeer Crafts

Enjoy this collection of candle and lantern crafts - so pretty at Christmas...
Christmas Candle Crafts

Our Christmas cracker craft will help your Christmas crafting go off with a bang!
Christmas Cracker Crafts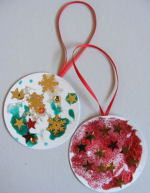 Baubles, garlands, felt softies and all sorts of fun ideas to make and hang on the Christmas tree...
Christmas Decorations Crafts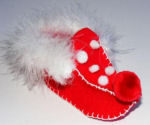 Elf hats, elf boots, and Christmas elves - you'll find them all here!
Christmas Elf Crafts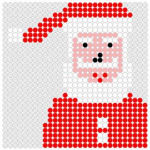 We've got some great fuse bead patterns with a Christmas theme - perfect for long winter afternoons!
Christmas Fuse Bead Patterns

These crafts are themed around Christmas presents - of all shapes and sizes...
Christmas Present Crafts

Some of our Christmas pudding crafts look good enough to eat!
Christmas Pudding Crafts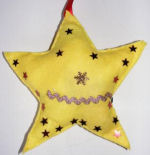 Whether you want a star for the top of the Christmas tree or a pretty window display, we have ideas that can be adapted for all age groups here.
Christmas Star Crafts

We've got crafts for real gingerbread (yum) as well as the pretend kind!
Gingerbread Crafts

Have a go at these simple Christmas holly crafts - such a symbol of Christmas cheer.
Holly Crafts

Bring the Christmas story to life with our collection of nativity crafts. Use them to tell the story of Jesus' birth, or as a Nativity display, perhaps?
Nativity Crafts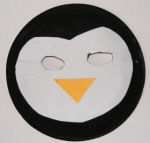 Many people seem to associate penguins with Christmas these days, so you can find out penguin craft collection here.
Penguin Crafts

Extra quick and easy for classroom or group settings, we have a growing collection of printable Christmas crafts for you to enjoy.
Printable Christmas Crafts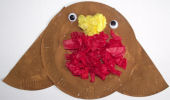 Now associated with Christmas, the pretty robin with his red breast is a popular bird with children.
Robin Crafts
All Our Christmas Crafts
Explore Activity Village