Is your Christmas tree looking bare this year? Would you like to get the children more involved, and create something that they can bring out proudly year after year to put on display? This pdf file contains 24 beautifully illustrated Christmas decorations which you can print, colour in and cut out ready to hang on your Christmas tree. Some are pretty, some are fun - and some are sure to become family treasures!
With 24 decorations in total, you could colour in one for each day of Advent! Alternatively, download our Christmas Ornaments Colouring Advent Calendar instead, which includes numbers on the ornaments but it otherwise the same as this collection. Some of the ornaments also make very cute little Christmas cards, or can be stood on the mantelpiece to display. Or fold and hang over a ribbon to make a pretty Christmas banner at home or in the classroom! See the photos below for inspiration.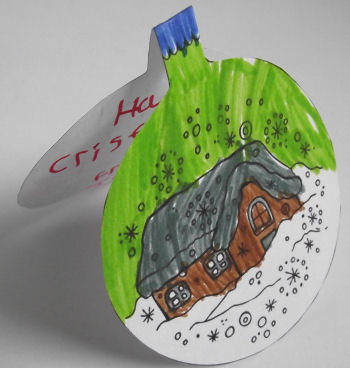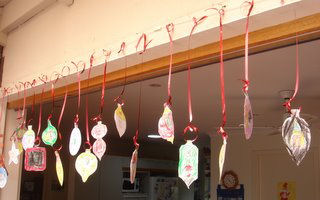 Liesl sent me this photo of her 5 year old son's baubles displayed - don't they look pretty!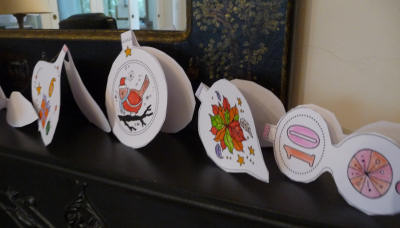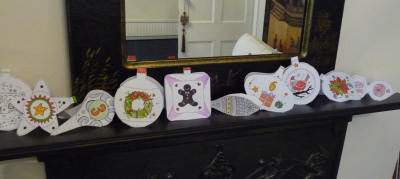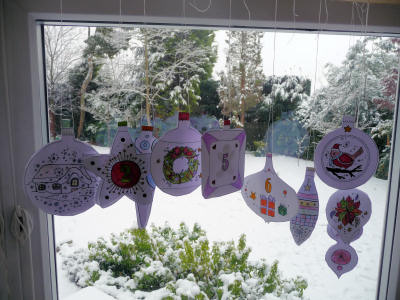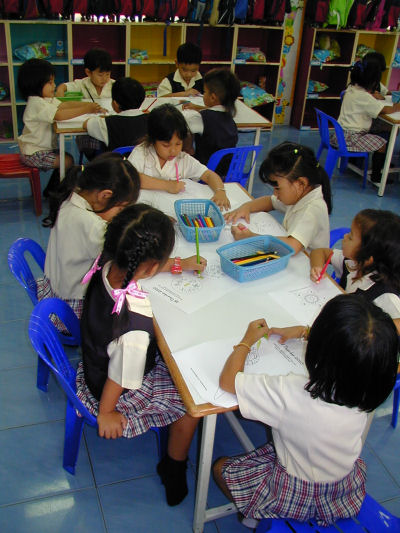 Barry sent in this gorgeous photo of his English class at Rakpasa Kindergarten, Banchang, Thailand colouring in the Christmas ornaments.