This is our all-time most popular colouring advent calendar, and we know it has been enjoyed by young and old! Colour a new ornament for each day of advent, then simply fold them and hang them on the tree (or as a banner, if you prefer). With charming little pictures and a variety of shapes, all you need is 24 pieces of good quality paper or printer card and some colouring pens or pencils. And scissors!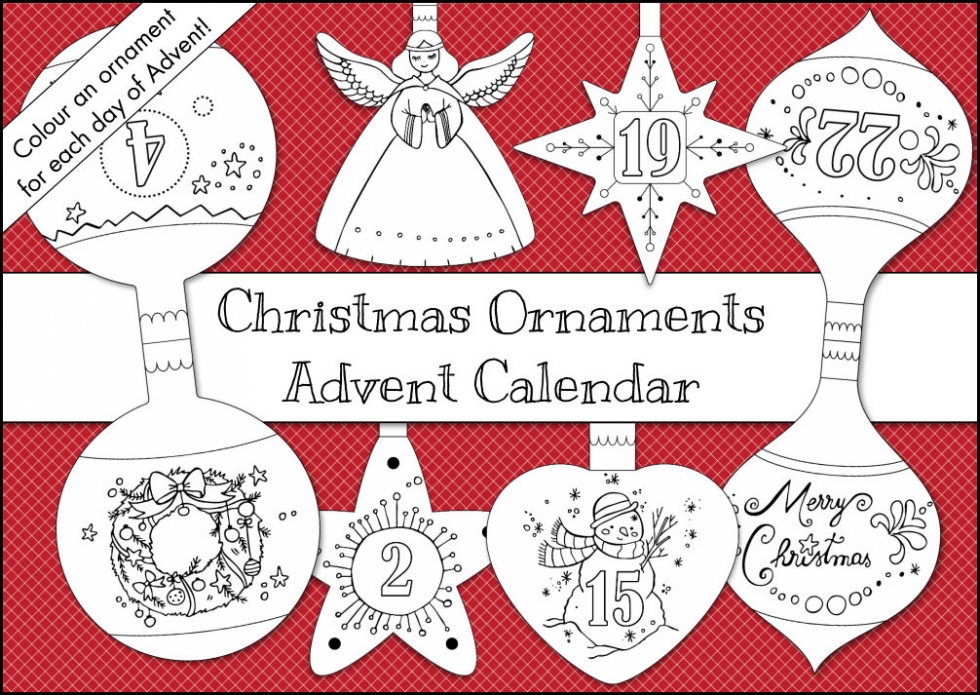 There are 24 pages in the pdf file below. The file is 6MB so please make sure you have a good connection.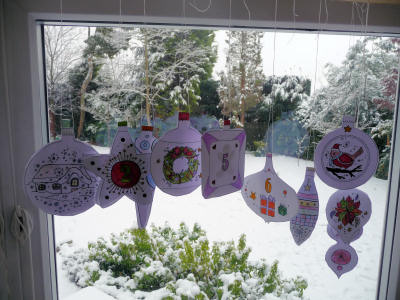 Finished colourings strung in a snowy window!

The English class at Rakpasa Kindergarden, Banchang, Thailand, enjoying the advent calendar
Explore Activity Village