Here's a really special Christmas holiday colouring project to enjoy with the children! We have a whole Christmas Village full of beautiful, old-fashioned buildings, drawn with beautiful detail and precision. You'll find everything from a Tudor cottage to a windmill, from a Victorian school to a carousel, from railway station to toy shop, and even a nativity scene to stand outside the elegant church. The Christmas Village makes a wonderful class or group project and is a joy to display, whether you choose to stand the buildings up or mount them on board. There are 24 individual buildings and a special surprise visitor to the Village on the last page!
If you prefer, we have a Christmas Village Advent Calendar too!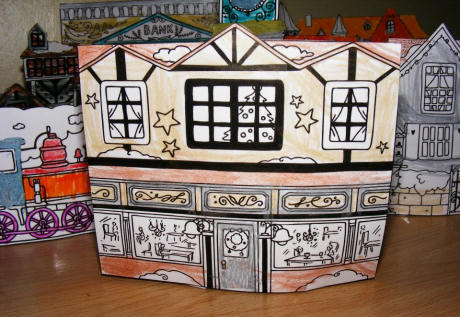 One coloured-in version of our Christmas Village on display!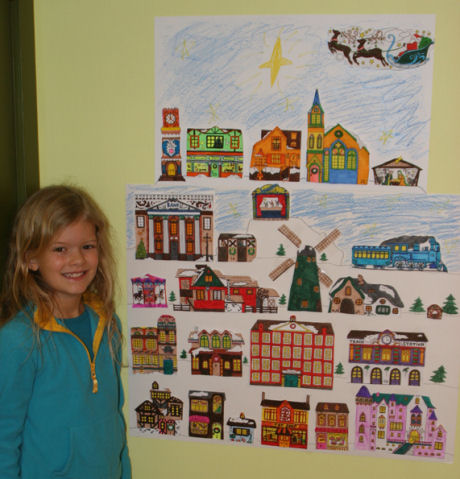 Katie sent me this photo of one of her daughter's finished Christmas Village (advent calendar) mounted on the wall - beautiful!