Commonwealth Day
Commonwealth Day is a day of celebration for all the countries of the Commonwealth. Falling on the second Monday in March, it will next fall on 12th March 2018.
The Commonwealth comprises 52 countries of the world, big and small. About 30% of the world's population live in the Commonwealth - and over half of that population are under 25!
Browse the links under the flags below to find a flag colouring page for each Commonwealth country, together with three sizes of flag printables (use them for bunting, mini flags to wave or top cupcakes with, school projects and all sorts of other projects), flag bookmarks, notebooking pages and even jigsaws! Or click through to find our Commonwealth country packs for easy downloads.
We've also got printable Commonwealth flags below.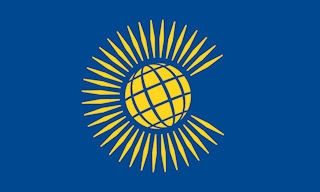 Enjoy three sizes of Commonwealth flag printables, colouring flag, flag bookmarks, notebooking...
Lots NEW! There are currently 52 countries in the Commonwealth - some small, some large, some rich...
Explore Activity Village