Kids can have a go at this fun cotton bud snowflakes craft during the winter or for Christmas. Glittering the ends of the cotton buds is fun to do, and the sticky tack makes them satisfyingly quick to turn out, so make as many as you have gems! Tack them to the wall, like Sarah and the boys have done, or display in a window.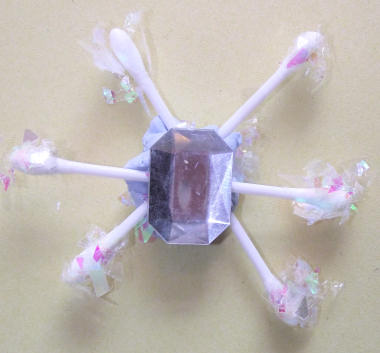 You will need:
3 cotton buds per snowflake
White or silver glitter
Glue
Gem
Sticky tack or thread to hang
Instructions:
Dip each end of the cotton buds in glue and then into glitter, and let dry.
Use sticky tack to join the middle of your cotton buds together so the ends spread out in 6 points.
Cover one side of the sticky tack with a large gem, and use the other to stick the snowflake to the wall or window.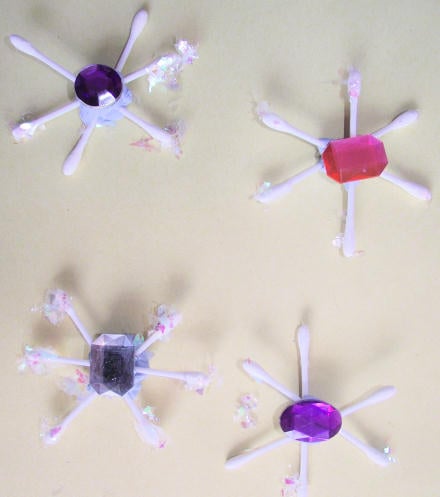 Cotton bud snowflakes on the wall