Crabs
Have some fun with our printable activities and colouring pages - and learn a little about crabs in the process!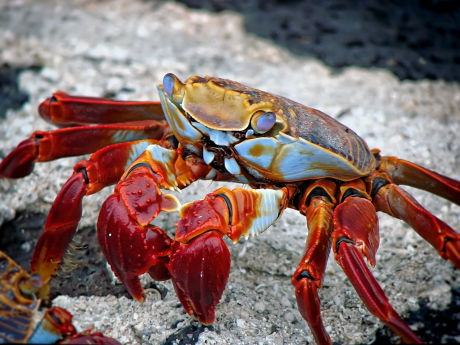 This lovely crab was photographed off Ecuador
Did You Know?
Have you ever seen a crab in a rockpool, or walking sideways along a beach? These five legged creatures are found all over the world - there are over 6,500 different species!
Fun fact: The most colourful crab in the world is the Sally Lightfoot crab - these crabs are blue, red, yellow and orange!
Our Crab Activities
Explore Activity Village