You just need some simple craft cupboard supplies to make this fun beaver craft!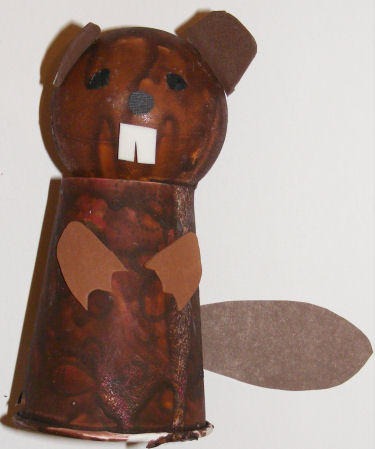 You will need:
Polystyrene ball
Paper cup
Brown paint
Brown foam – ideally two shades
White and black card or foam
Wiggle eyes
Glue
Instructions:
Paint the ball and the cup brown and leave to dry. Glue the ball to the bottom of the cup.
Cut two paws from brown foam and glue to the front of the cup. Cut two curved ears glue (or tape) to the top of the head.
Cut a black nose and two circle eyes, and stick to the front of the face.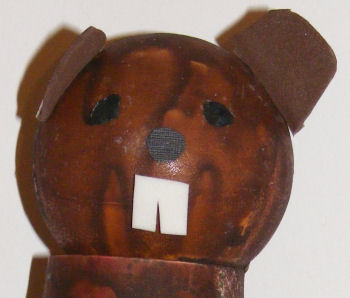 For the teeth, cut a rectangle of white foam, trim a V in the centre to separate the teeth and glue on to the face.
Cut a long wide tail from brown foam. Stick to the back of the body.