Our cup and ball rooster craft is a little bit tricky so younger children will need some help. But he is definitely worth it! The kids will feel a real achievement when they put this lovely rooster on display.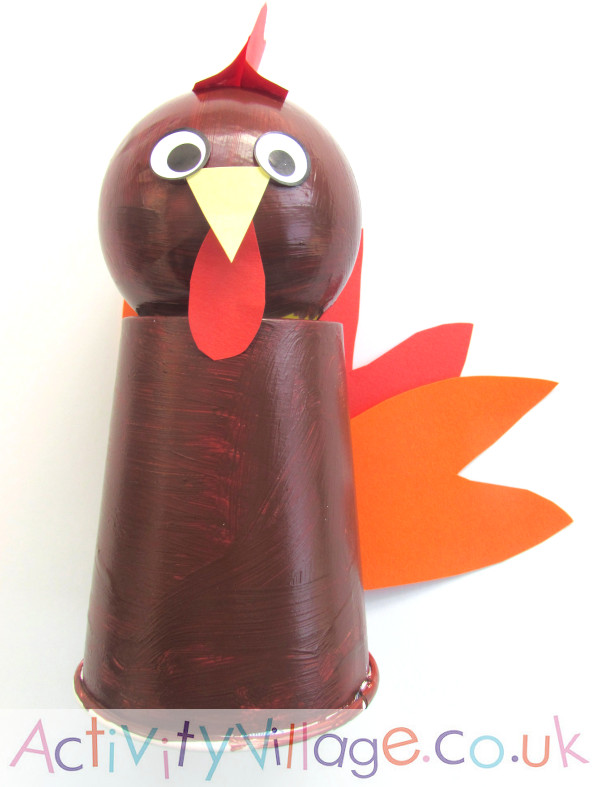 You will need:
Polystyrene ball
Paper cup
Brown paint (use acrylic or poster paint mixed with pva glue)
Red, orange and yellow paper
Wiggle eyes
Glue
Double sided tape
Instructions:
Glue the ball to the bottom of the cup and paint with brown paint.
Cut tail feathers from red and orange paper and glue to the back of the cup.
To make the crown, fold a small piece of paper in half and cut out the crown shape so you have two identical pieces. Glue together along the top edge. Fold out the bottom edges and use double sided tape to attach to the top of the head.
Here's a close up photo which might make those instructions a little clearer:
Cut a beard from red paper and a beak from yellow and skick to the front of the face.
Finish with a pair of eyes!