We used a variety of Halloween cupcake cases for this Halloween spider web craft and the effect was great - you can see how much fun they look in the window! We also used plain white cupcake cases, which of course looked more realistic, with the added advantage that the spider in the middle of the web is more visible.
You will need:
Cupcake cases - black, white or halloween themed
Laminating pockets
Black round stickers (we coloured white ones)
Black permanent marker
Instructions:
Fold the cupcake case in half. Then in half again and in half a third time.

Cupcake case folded in half three times
Cut an arch from the outside edge of your folded cupcake case.
Cut thin rectanges from one edge of your folded cupcake case to near the other edge.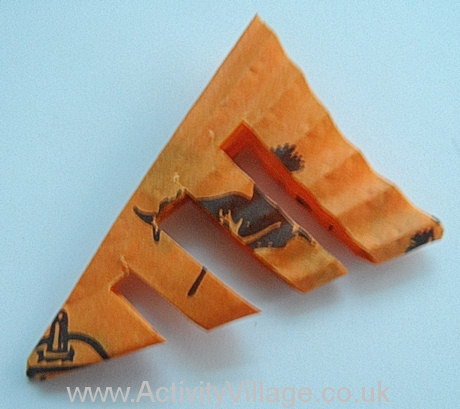 Cutting our cupcake case
Unfold and you should have a web shape.
Laminate.

Laminating a collection of cupcake case webs
Stick a small black round sticker in the centre of each web to form the spider's body and use the marker to draw on legs.

Putting a spider in the centre of the cupcake case web