Whether Dad dreams of driving a Mercedes, lifting the Super Bowl or scoring a hole in one, your kids can make it come true with this clever idea. They will have fun with this, too!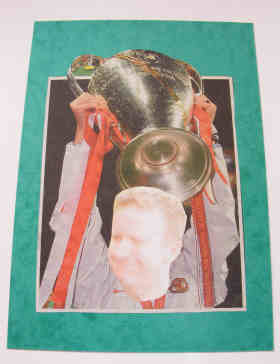 You will need:
Newspapers and magazines
Photo of Dad (make sure kids ask permission before they cut up any photographs! We photocopied and enlarged ours)
Glue stick
Backing card
Instructions:
Look through the newspapers and magazines until you find a picture of someone lifting the cup, hitting the home run or driving Dad's favourite car.
Cut out the picture and glue it to the backing card.
From the photo cut out Dad's face and glue it on to the picture.
Why not make our craft foam photo frame to frame the picture?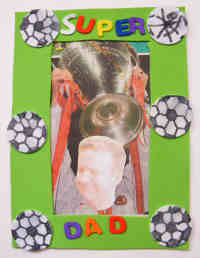 Explore Activity Village