Duchess of Cornwall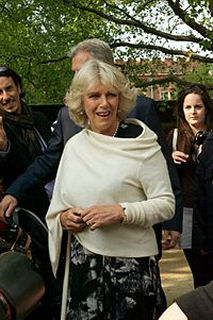 Camilla, Duchess of Cornwall, is the second wife of Charles, Prince of Wales, the heir to the throne. Although entitled to be called "Princess of Wales" she chooses instead to be known as Duchess of Cornwall out of respect for Prince Charles' first wife, Diana.
The Duchess of Cornwall is a busy lady! She travels widely with Prince Charles and is also involved with 70 charities. She is particularly keen to encourage children to eat well and healthily, and to promote local food production.
Kids can learn to draw their own picture of Camilla, find out a little about her and use the information to complete our worksheet, colour in a picture or display a fun poster using our printables...
Explore Activity Village