Turn a simple Christmas tree colouring page into a beautiful Christmas card with some extra embellishments! This is a fun project for all ages and the card is sure to be appreciated by whoever receives it!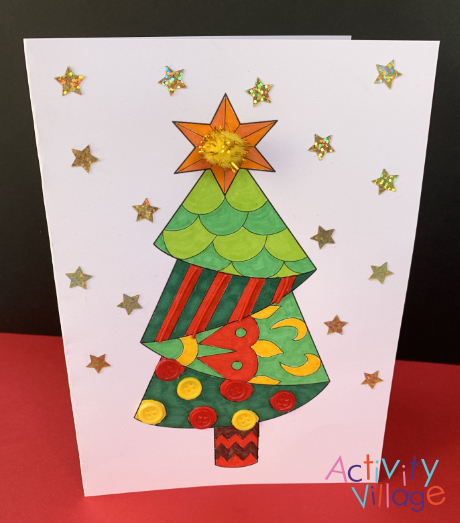 You will need:
Instructions:
Colour in the Christmas tree card. You can leave the card as it is - it looks lovely...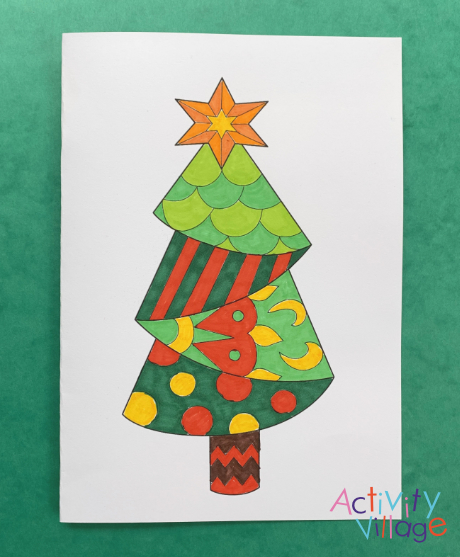 Embellished Christmas tree colouring card - as is
...or you can add some extra details. We glued coloured buttons onto the baubles on the bottom of the tree, red cord on the streamer section and a yellow pom pom in the centre of the star. We also added some gold star stickers around the tree. The finished card looks really special!