Even though these red telephone boxes are rarely seen in England now, they still symbolise England to many. Here's a fun English telephone box craft idea for kids - making a fabulous pencil holder for the desk!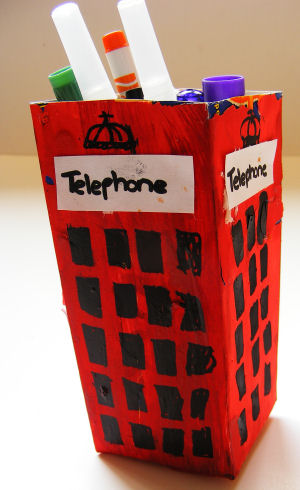 Jack's telephone box craft, used as a pencil holder
You will need:
Cuboid-shaped box
Red paint
White paper
Black permanent marker
Glue
Instructions:
Cut the box so it is slightly shorter than your pens. Paint the box red and allow it to dry.
At the top of each side draw a small crown. From white paper cut four small rectangles and on each write TELEPHONE. Glue one to each side, just underneath the crown.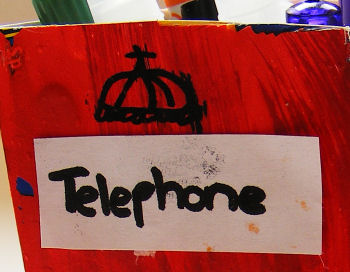 Finally use the permanent marker to add a grid of black rectangles (window panes) to each side.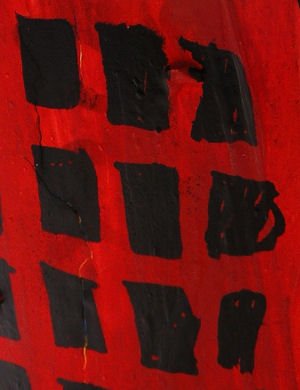 You could paint the telephone with acrylic varnish to protect it if you like.
Back to Kids Crafts
Explore Activity Village