Famous Pirates
We often talk about pirates with children as if they were all storybook Captain Hook-like grumpy but genial characters, certainly men and following an exciting, romantic career choice to sail the open seas, drink rum and have a jolly good time. The reality is of course quite different. The pirates of old were feared and despised just as much as modern day pirates and the "golden age of pirates" - from roughly 1650 to 1730 - was hardly golden! Nevertheless, we still enjoy a storybook "pirate theme" and we've got lots for you to explore here at Activity Village. And if you are looking to find out a little about what pirating was really all about ... have a look at the Famous Pirates below.
NB: We've toned down our biographies of these famous pirates to make them more suitable for children! Anne Bonny in particular had a very interesting life!
Four Famous Pirates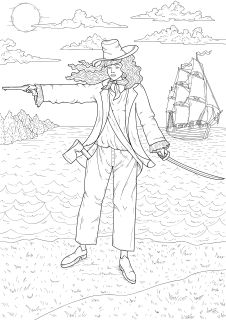 Anne Bonny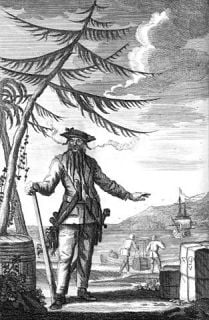 Blackbeard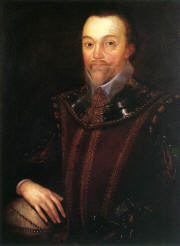 Francis Drake

Walter Raleigh
All Our Famous Pirate Resources
Anne Bonny (c 1700 - unknown) was a pirate from Cork, Ireland, and one of only several well-known...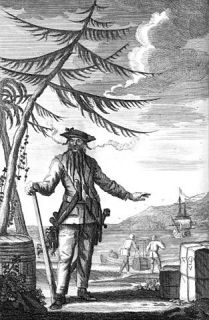 The notorious Blackbeard (1680—1718) is probably the most famous pirate of all time. Learn a...
Explore Activity Village