Make some of these gorgeous sweet treats with the kids this spring - perfect for cheering up the table or as an Easter treat, too!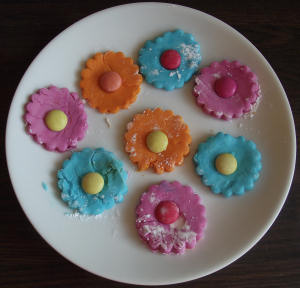 You will need:
(Makes about 20)
300g icing sugar plus extra for dusting
200g of condensed milk
Peppermint essence
Food colouring
Sugar-coated chocolate sweets
Small flower or fluted cutter about 2 1/2 cm in diameter (we didn't have a flower cutter so used a small fluted one which worked fine)
Instructions:
Put 300g of icing sugar in a bowl. Add 2 drops of peppermint essence. Now add condensed milk a tablespoon at a time (it should take about 4-5) mixing until you get a smooth dough.
Take about 1/3 of the dough and knead in a drop of food colouring, adding more icing sugar if needed.
Repeat with the remaining dough.
Roll out the fondant until it is about 5mm thick and cut out some flower shapes.
Press a sugar-coated sweet into the centre of each flower. Leave in a cool, dry place overnight to harden (not the fridge). So pretty, and delicious too!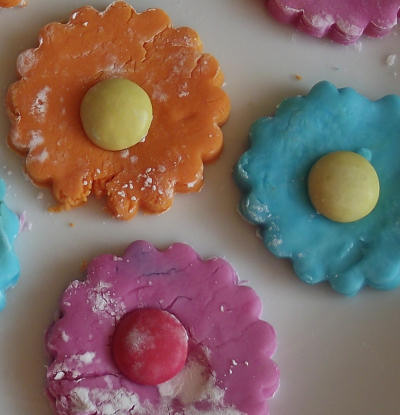 Explore Activity Village